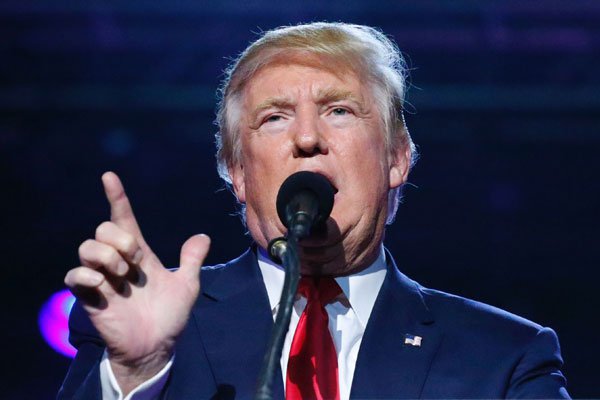 President Donald Trump on Tuesday blamed — without proof — his predecessor Barack Obama for allowing the MS-13 criminal gang to take root in US cities.
The MS-13, also known as the Mara Salvatrucha, is one of the criminal groups behind a wave of violence in Guatemala, Honduras and El Salvador.
The gang was formed in Los Angeles by Salvadoran immigrants fleeing civil war in the 1980s. The gang, however, remains active in the United States.
US officials deported several gang members in the early 2000s to their countries of origin — contributing to the explosive spread of crime in the region.
Domestic crime blamed on MS-13 include the murder of four Hispanic youths last week in New York state, as well as 11 people killed in Suffolk County, New York, last year, including two teens murdered with machetes and baseball bats.
WEAK POLICIES
The FBI formed a special task force in 2004 — before Obama took office — focused on investigating and prosecuting MS-13 members.
"The weak illegal immigration policies of the Obama Admin. allowed bad MS 13 gangs to form in cities across U.S. We are removing them fast!" Trump wrote on Twitter.
In an interview that aired Tuesday on Fox, Trump said his administration has kicked out dangerous immigrants, though he didn't specify that they were gang members.
"I'm talking about illegal immigrants that were here that caused tremendous crime that have murdered people, raped people; horrible things have happened. They are getting the hell out, or they are going to prison," Trump told Fox.
Trump claimed that "we never did anything about it, and now we're doing something about it."
Last week, Guatemalan authorities arrested two Salvadorans accused of being Mara leaders, while in neighbouring El Salvador police confiscated money and weapons in a prison controlled by Salvatrucha gang members.
In March, police in Honduras confiscated high-power automatic rifles, grenades, pistols and cash hidden in a prison where Salvatrucha gang members were being held.
AFP/WASHINGTON
Comments
comments