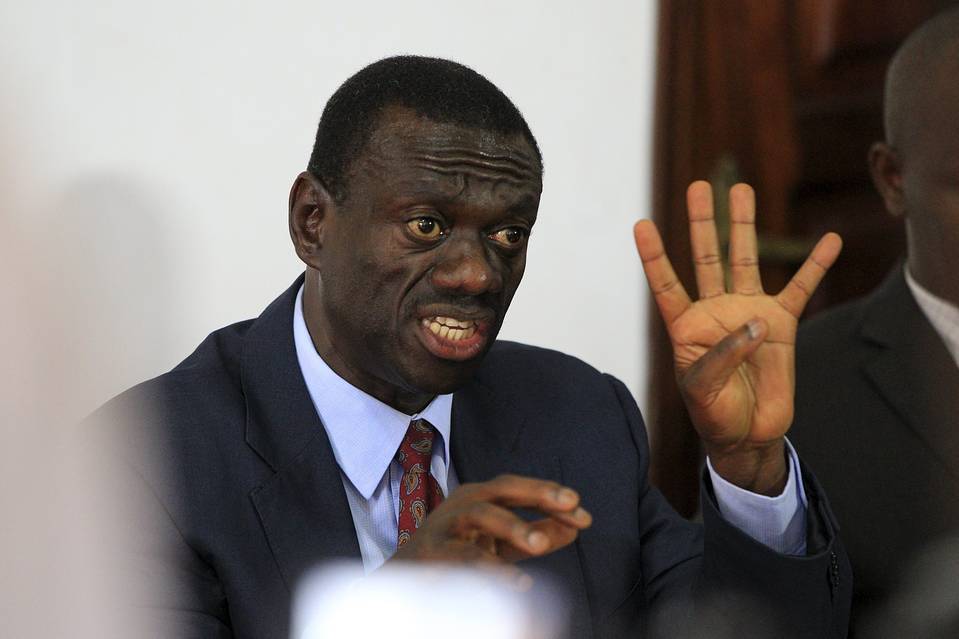 Four-time Ugandan presidential candidate Dr Kizza Besigye has said it is not his mission to hold the country's top office but rather to fight for justice.
Besigye, formerly President Yoweri Museveni's personal doctor, has challenged Uganda's three-decade leader Museveni at the ballot, unsuccessfully, at least according to official results from the Electoral Commission.
But Besigye has on all occasions claimed his victory was robbed by the regime he fought to bring to power – and once served.
Appearing on NTV On The Spot show Thursday, Besigye, told host Charles Mwanguhya that it was not his mission to be president.
"My mission isn't to be president. My struggle isn't in pursuit of office but justice," he said.

Host Mwanguhya then asked: "Is it your life's goal to be president?" to which Besigye replied: "Absolutely not!"
Sarah Kagingo, the Special Presidential Assistant for Communication, called in to challenge Besigye's claim calling it a contradiction.
Kagingo was also concerned that Besigye was an angry man to which he said that he was just aggressive, and not violent. He added: "What Mrs Museveni [in response to first lady's statement in which she said she didn't know the source of Makerere University researcher Stella Nyanzi's angere against her] and Sarah Kagingo don't know is that we have an angry population."
Besigye also denied ever talking to Museveni at all. There have been media reports that the two political rivals had actually met and discussed following the contested 2016 presidential poll.