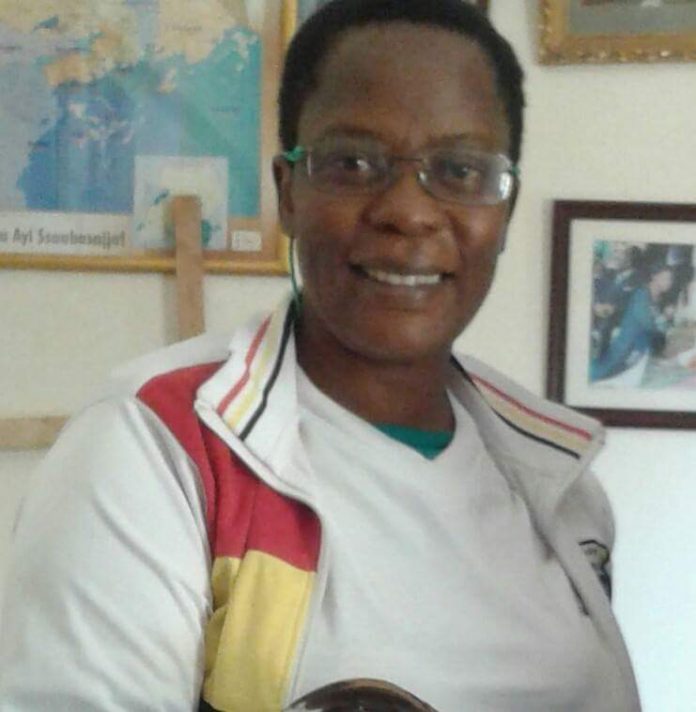 The National Executive committee (NEC) of Democratic Party (DP), Uganda's oldest political party, has suspended vice president of Buganda region Betty Nambooze for flouting party rules.
NEC sat at Pope Paul Memorial in Rubaga, Kampala and voted to suspend the Mukono Municipality MP.
Of the 30 NEC members who attended the meeting, 22 voted to suspend Namboze; four moved out of the meeting in protest; three abstained; while one disagreed out rightly. She is suspended for three months as the party investigates her conduct.
Nambooze has now responded to NEC's decision in a response published on her blog. Here we publish her full response:
THE STRUGGLE CONTINUES
I have been receiving many calls since morning as the Democratic Party's National executive committee (NEC) sat at Pope Paul Memorial Hotel.
I did not attend the meeting because my doctor had put me on bed rest because of a condition known as Hypoglycemia which has been disturbing me since last year. I got an attack on Good Friday soon after participating in the way of the cross. I henceforth informed the acting party secretary Mr [Gerald] Siranda.
Although I wasn't on the NEC agenda of the day, I understand that I turned out to be the only item NEC handled for the whole day.
I however salute the wise counsel of the Legal Adviser Mr Sam Muyizzi for reminding the party leaders that what they have done today, Thursday April 20, 2017, was an illegality and inconsequential before the rules of natural justice and our party constitution hence a nullity.
I also thank DP leaders from Western Uganda for standing on the principle of Truth and Justice upon which our party swears to abide under all circumstances.
I also thank the NEC members who walked out for distancing yourselves from these disgraceful and cowardly acts of attempting to threaten and gag party members who stand by what is right.
Undoubtedly this is neither the spirit of the DP we inherited from our forefathers nor the DP we want today and in the future.
I will address myself to the matter in details on Monday if my health permits.
For now, I would like to tell the millions of DP members and supporters that our struggle has not been hindered an inch. We want a strong, better governed, reformed and transparent DP. And we will fight until we archieve it.
Such intrigues as seen today, have only exposed the enemy within. It reassures us that we are on the right side of history and we should match on.
For the party that believes in Truth and Justice, this exposes our President Mr Norbert Mao as being far short of that maxim, although in peoples souls is how to make the party great again, this has no place at Mao's table.
The fact that DP is in a state of captivity is no longer a matter of debate. We cannot relent until we liberate our party from the dark forces that so desire to annihilate it.
The party enemy is visibly clear now, let us together push him out to clear way for truth and Justice.
I welcome your advice and support as usual as we take our struggle forward.
On 23rd Masaka we are coming.
For Truth and Justice as we strive to make DP great again