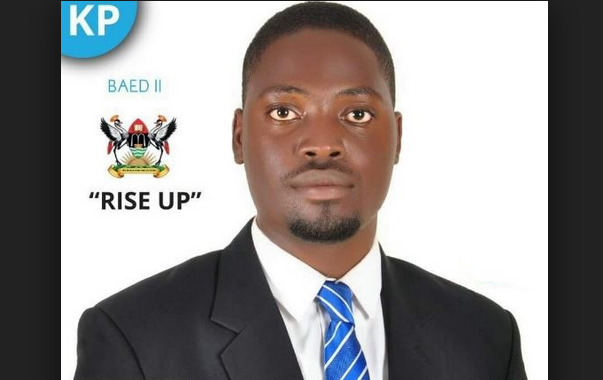 Makerere guild president Paul Kato was hit by robust resistance on Friday, April 21, when he rolled out his cabinet that had Ian Ndamwesiga in position of Prime Minister and Mercy Lukisa as Vice President.
On learning about the named cabinet, students and leaders from the FDC Makerere Chapter took to University streets to protest his 'double-cross' choices.
Students were mostly agitated by the appointment of Ndamwesiga, who they allege is "a homosexual unfit to be a Prime Minister at the Ivory Tower."
Speaking exclusively to The Tower Post on Sunday, Paul Kato when he was selecting cabinet members; he wanted "a strategic cabinet ready to propel Makerere University to the most desired destination."
"My appointments were strategic. Everyone on that cabinet will play their role despite the camps where they belong," he said.
"Appointing a former UYD candidate (Lakisa) as Vice President will bring reconciliation and promote unity within the students. We need to put our political affiliations aside and work to serve Makerere," he added.
On why his cabinet has few FDC ministers, Kato said "they (FDC members) didn't go through as GRCs and there is no way they could become ministers."
"But there are strategic positions that will be filled by non GRC members like the Finance Ministry and this will be strictly for FDC."
Asked to comment about student allegations that he appointed a 'homosexual' for a position on his cabinet, he said if he confirms the accusations, he will drop him off the cabinet.
"Right now, they are still allegations. If I get proof that Ian is a homosexual, I will have to rethink my position in order to save the name of the University and mine too," he said.
Kato was also accused by Ronald Ainebyoona, the chairperson of FDC Makerere chapter, for betraying the party, contending that "he has started associating with the arch-rival party – NRM".
Ainebyoona asserts that kato held a meeting with Kale Kayihura on Easter Monday, a notion he claims is a reflection of how "he will betray FDC and Makerere".
Kato, however, denied meeting with Kayihura, claiming if he had met Kayihura, and for a good reason, he would have informed the students about it.
"That didn't happen. But when I meet the IGP and for good reasons, I will let the students know."