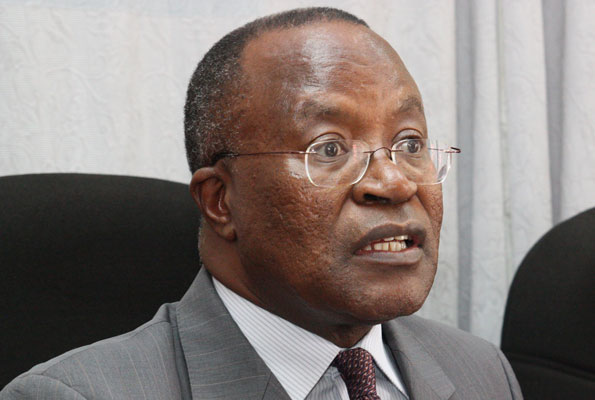 Former Ethics Minister James Nsaba Buturo has slammed Kampala Capital City Authority (KCCA) over its plans to ban street preaching.
Last week, KCCA said it plans to clear streets of evangelists. The authority proposed that those caught preaching on the streets be prosecuted, and fined Shs 40,000 or jailed two months or both.
Buturo told journalists on Monday that KCCA had no mandate to stop the work that Jesus Christ himself approved of.
"We do not see where they [KCCA] are deriving their mandate. Jesus Christ was a street preacher so now who are these little fellows? If Jesus was around today, those fellows would stop him," Buturo said.
"Somebody in KCCA has the audacity to say what Jesus Christ was doing then must be stopped. We have got to oppose those individuals."
He added that government and the church ought to agree on the means of delivering the good news but not banning street preaching.
"Our view is that they should be helped in the methodology they use to preach but not stopping the message that is being preached," he said.
"If there is any violation, they need to be assisted but not stopped from doing what the traditional churches should be doing but have not been able to do."
Comments
comments