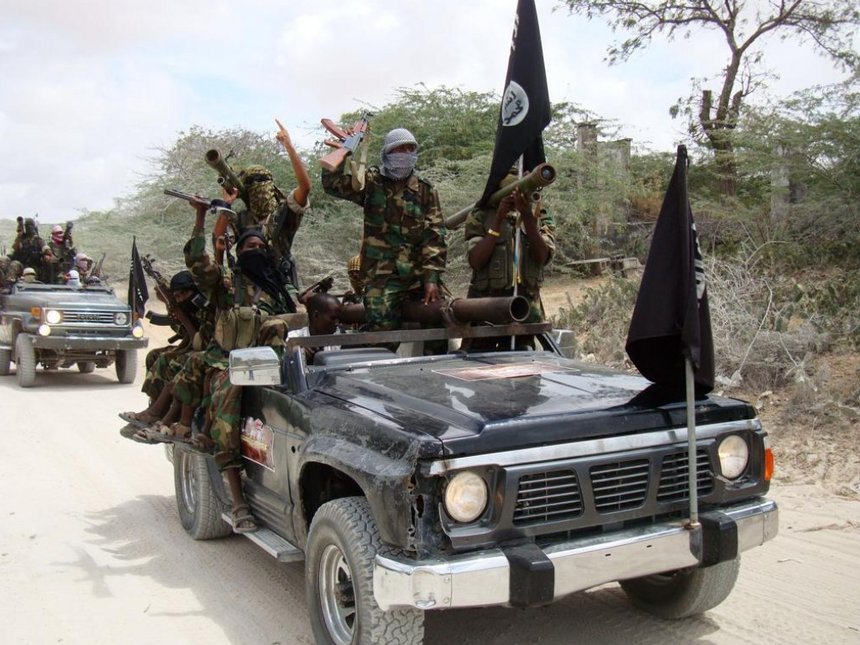 A military court in Somalia has executed four men it said were fighters belonging to al Qaeda-linked al Shabaab who were behind a 2016 attack that killed 80 people, a military officer said on Tuesday.
The four men were executed in Baidoa, which lies about 245 km (150 miles) northwest of Mogadishu, on Monday.
"Yesterday, four militants who had been behind blasts were executed. More men accused of being al Shabaab members will be executed today or tomorrow," Major Nur Aden, a military officer in Baidoa, told Reuters.
The four were found guilty of being responsible for twin blasts in Baidoa in February 2016, resulting in the deaths.
Al Shabaab often carries out such attacks in the capital and elsewhere in its bid to topple Somalia's government and to drive out African Union peacekeeping troops.
The group wants to impose its harsh version of Islamic rule in the Horn of Africa nation.
REPORT/REUTERS
Comments
comments