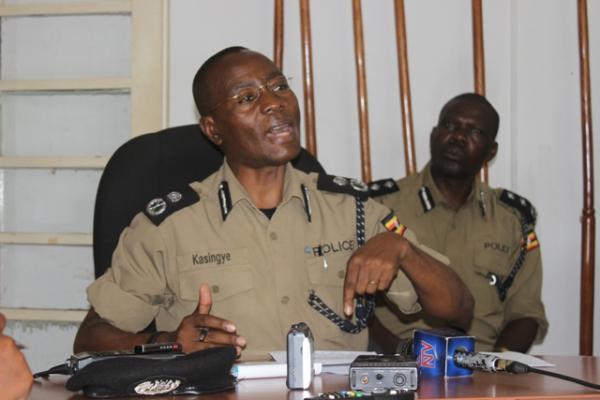 Uganda police has refuted allegations that its officers were working with the criminal gang members that were paraded by IGP Gen Kale Kayihura at Katwe Police Station on Monday.
In a statement issued on Tuesday, Police spokesperson Asan Kasingye faulted some sections of the media for publishing stories indicating that one of the suspected criminals had said police was working with criminals.
Juma Muniirwa, a criminal who confessed before the media had clarified that he and others were guarded by private security guards in khaki uniform at Mt Zion Hotel where they had assembled for instructions on how to commit crime.
The guards have been arrested and are in police custody.
Kasingye described media reports as both "false and malicious".
He explained that the purpose of parading the criminal suspects was to show the public that the police and its sister security agencies were "succeeding in the fight against criminality in the country and that those apprehended are related to this criminality".
FULL STATEMENT