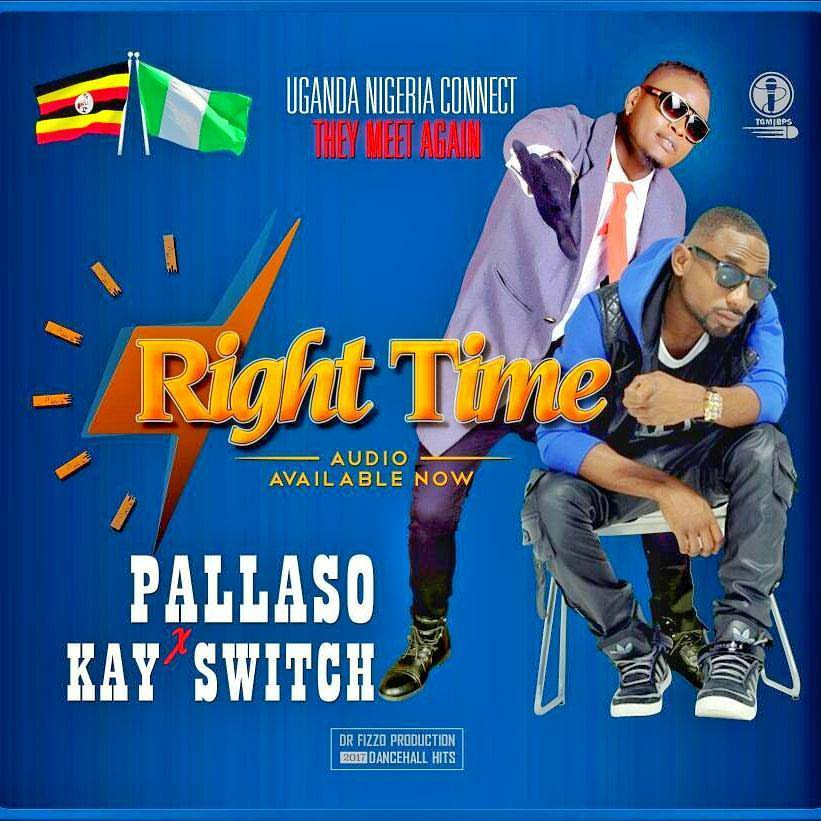 Ugandan singer Pallaso last teamed up with Nigeria's Kayswitch on "Jaburata Remix" and now the pair is back with a massive collabo titled "Right Time".
"Right Time" is a dancehall song, in which both singers give an perfect delivery, sliding their vocals right through the wonderful beat.
The song was produced by Ugandan producer, Dr Fizzo.
It will  be remembered that Pallaso recently announced the date for his 2017 music concert and with no doubt, this new song is expected to be one of the huge hits that he will perform.
Here's "Right Time" by Pallaso and Kayswitch:
Pallaso ft Kayswitch – Right Time
Comments
comments