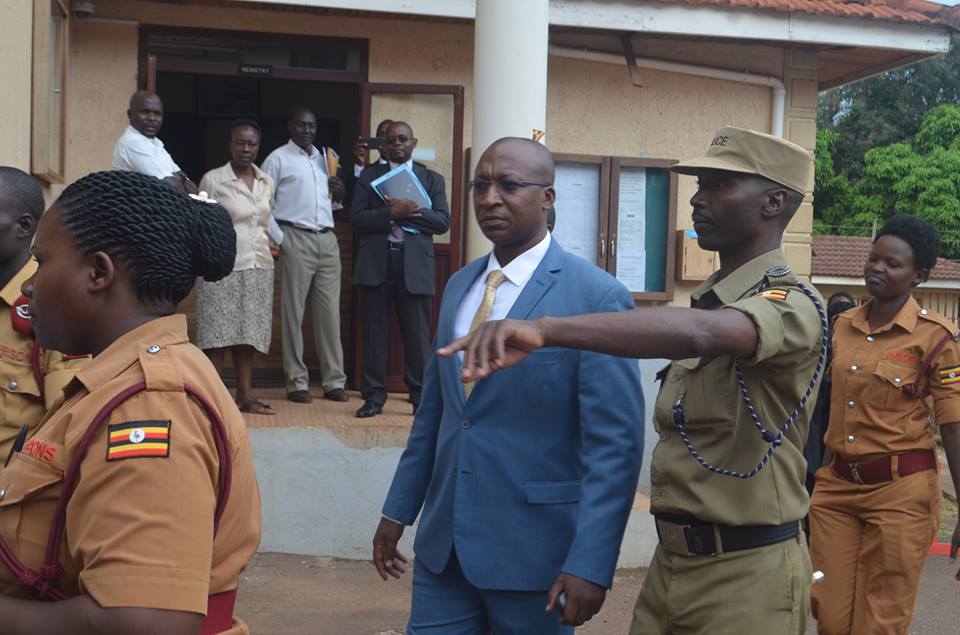 The woes of interdicted minister of state for Labour, Employment and Industrial Relations, Herbert Kabafunzaki, are far from over, with two fresh scandals threatening to sink the political career of the 46-year old politician.
In early April, Kabafunzaki was arrested for allegedly soliciting a Shs 5m bribe from AYA investments boss Hamid Muhamad.
Now at least 92 youths from Rukiga County, the very constituency he represents, have come up and claimed that he fleeced them of millions of money promising to find them jobs in Qatar and United Arab Emirates.
The youths claim that Kabafunzaki's political assistant for the Muhanga Town Council, Allen Kabasi Kyirasha, was in-charge of the fraudulent activity.
They say they deposited the money in the Kabale Branch of Equity Bank account number 032200893120.
The unemployed youth say the minister and his aide had promised to take them overseas in February.
ENTER SOUTH KOREAN INVESTOR
But just as the youths' complaint gathered steam, it emerged that Kabafunzaki had solicited for an Shs 18m ($5,000) bribe from a Korean Investor.
According to an April 24 letter authored by the South Korean embassy, Kabafunzaki reportedly ordered the arrest of an investor who had refused to pay him the $5,000 bribe.
In the letter to the Directorate of Public Prosecutions (DP) and copied to Uganda Police Chief Gen Kale Kayihura, "After failing to get the $5,000, the Minister handed Mr Woo and his Ugandan partners over the Ministry Security Police who took Mr Woo and company to Central Police Station Kampala (CPS)… On 10th February 2017, Mr Woo Junghoon, a Korean investor was subject to unfair arrest and investigation at the Central Police Station in Kampala."
South Korean Embassy Consul Lee Chunghee also notes in the same letter: "The embassy of the Republic of Korean deeply regrets such an inappropriate demand of monetary reward by a high ranking government official to the investor and a possible negative impact of such behaviour on Korean companies' willingness to invest in the country."