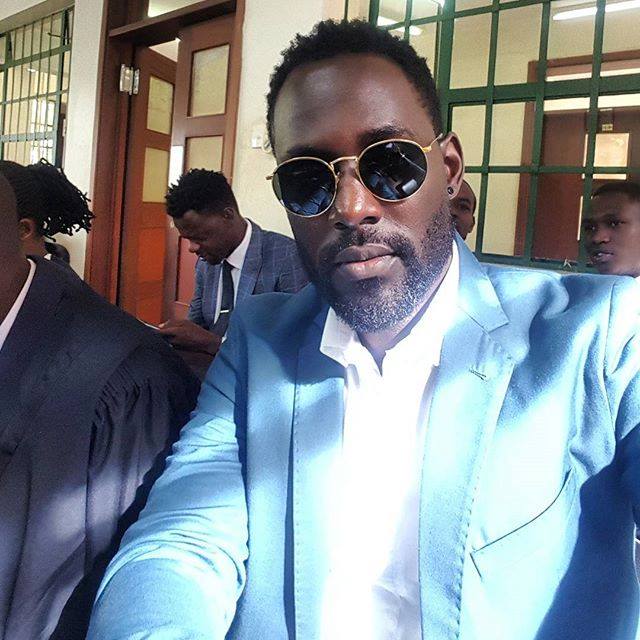 Justice David K. Wangutusi of the Commercial Court in Kampala has advised telecom giant, MTN Uganda Limited to negotiate a settlement with Ugandan musician, Maurice kirya.
Kirya in June 2016 dragged MTN to the commercial court demanding for Shs 500m for copyright infringement, after he realized that the telecom company had been offering some of his songs to its subscribers as callback tunes at a fee, without his consent.
According to the singer, MTN's actions amounted to unjust enrichment and caused him loss of income to a tune of Shs 500m, which he sought court to compel the company to pay.
In their defense during the first case hearing this morning (Thursday, April 27th 2017), MTN argued that that Maurice Kirya didn't have copyright ownership of his songs. However the judge cut them off, asserting that he (Kirya) is the owner by virtue of authorship
"All we need to do to prove that is to ask him to recite his songs. It's easily provable," said Justice Wangutusi.
MTN also stated that it used a 3rd party to procure songs and it is third party's responsibility to clear consent. The telecom company further claimed that the callback tunes didn't make much money but the judge broke down the many benefits they enjoyed from using the songs.
Justice Wangutusi urged Ugandan artistes to form an association to fight copyright piracy.
"There are many shops in town just selling material without consent. Artists could be rich if they sought compensation," he noted.
The judge encouraged artistes with copyright cases to come forward to courts of law, saying "you can't be protected if you don't sue".
He advised MTN to come to the table and negotiate a settlement with singer Kirya to avoid a prolonged court battle.
The parties then requested for few minutes to engage in settlement talks as directed by judge.
After about 20 minutes, the parties returned to the chambers to present the agreed settlement but no observers were allowed.
Speaking about what transpired in court, Maurice Kirya said, "I want to say thank you to my friends that came through today in court and my awesome lawyer. The details of the outcome will be made public soon".
We shall keep you posted.