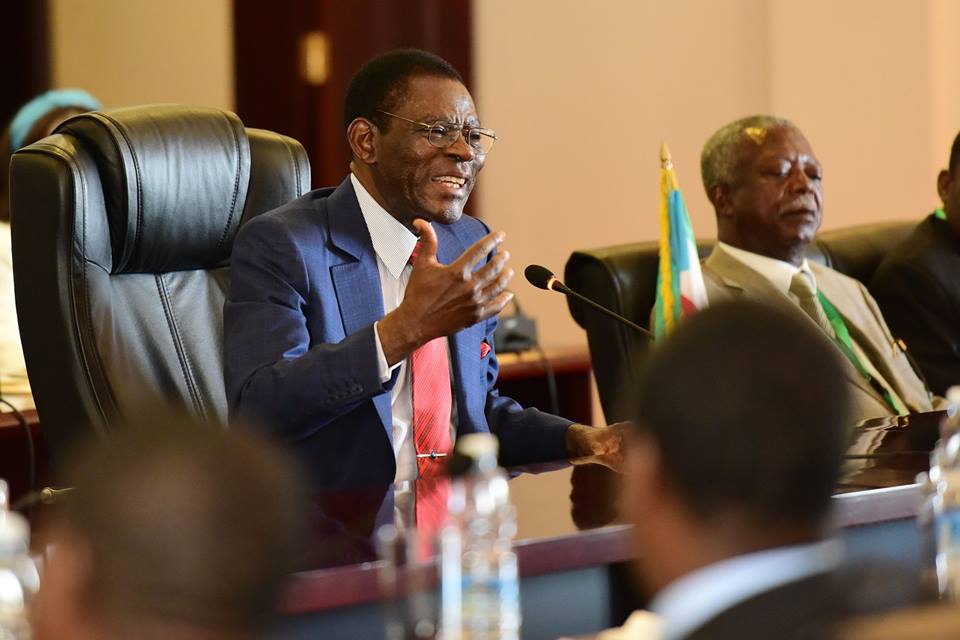 The President of Equatorial Guinea, Obiang Nguema Mbasogo, on Thursday addressed the Oil and Gas Convention and Regional Logistics Expo at Serena Hotel in the Ugandan capital Kampala.
President Nguema has been at the helm of his country for 36 years and has overseen the discovery and exploitation of oil since the mid 1980s.
Indeed, he said Equatorial Guinea had acquired a lot of "experience to share with our dear brothers of Uganda".
In some oil-rich countries, the resource had turned into a curse – fuelling conflict, nourishing corruption, and failing to drive nations out of stinking poverty.
But Nguema said the oil resource had blessed the central African nation.
"We [Equatorial Guinea] were very poor," he said through an interpreter, adding that with the proper utilisation of oil, the former Spanish colony had found space on the list of the continent richest nations.
"Oil resources have been a good blessing their exploitation has helped us develop our nation," he added.
Nguema, currently on a two-day state visit at the invitation of Uganda's Yoweri Museveni pledged support for the country's nascent oil sector.
He also advised Uganda to give chance to local and national content.
He urged the east African land locked country to seek the help of her neighbours such as Tanzania, South Sudan and Democratic Republic of Congo for the transportation of her oil products.