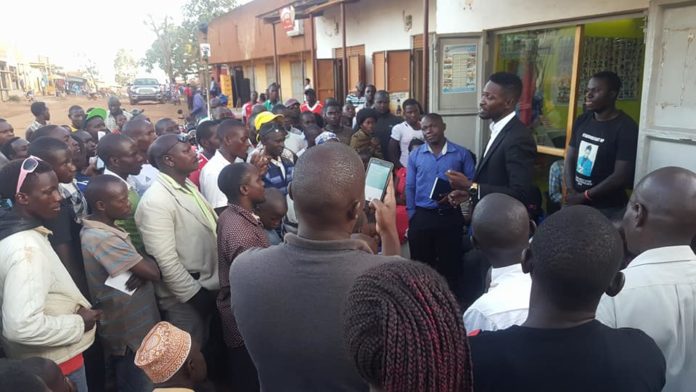 Ugandan singer Bobi Wine has explained why he has decided to contest for the Kyadondo East MP seat.
Bobi Wine, real names Robert Sentamu Kyagulanyi, told Delta TV on Wednesday that the constituency's previous MPs had been selfish and had betrayed the people.
"When I had just come to Magere, Sitenda Ssebalu convinced us to send him to Parliament, promising to bring about a change in the livelihoods of the people of Kyadondo East. We believed him and sent him to parliament but on getting there, he appear to have worked for only his family and not the electorates that sent him," he said.
He further explained: "When the term ended, we threw him out and replaced him with another person [Apollo Kantinti] who had successfully convinced us that he was different from the previous MP. Shockingly, after swearing in as MPs, we heard that our MPs had asked for salary increment. Before we could get over this, our MPs were asking for Shs200million to buy themselves cars. Then came the demand for more allowances. Against all this, I can't trust anyone else. I've come to realise we have eaters and not leaders. Their mouths are for eating only and not speaking for people they represent."
Bobi said he was not seeking the huge pay cheque, allowances and respect that comes with being an MP in Uganda.
"I am not a politician. I am a leader. I want to see a change in my area and country otherwise I can make an MP's earning in just one music show."
He also said that he had done some work for the people even when he was not an MP.
"In this period [a resident of Magere, Wakiso District for 15 years], I personally took electricity to Magere as I connected power to my home. I feel saddened whenever I look at the livelihood of the people in my neighbourhood."