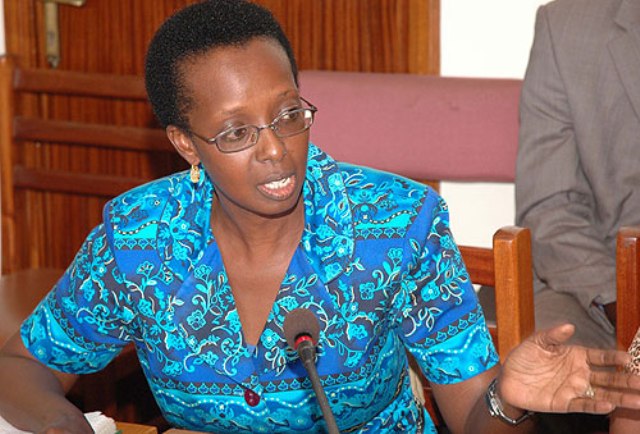 Uganda National Roads Authority (UNRA) Executive Director Allen Kagina has explained why Shs 212bn has not been spent yet the current financial year is coming to an end.
Kagina met MPs on the Budget Committee chaired by Amos Lugolobi on Wednesday.
According to Kagina, Unra had failed to utilise the money because of land conflicts and yet-to-be-finalised contracts.
The money includes Shs 17.9bn for construction of 66 selected bridges; Shs 25bn for construction of BADEA bridges; Shs 51bn for land compensation of land owners on Kampala-Jinja Express way land owners; and Shs 15.3bn on Kampala fly over.
She added that even the proposal to have the money reallocated would be incomplete without Parliamentary approval.
"We have the funds but we can't reallocate them to other projects without approval from Parliament; that's why we are appearing before the committee today," Kagina said.
"We are seeking to spend the money on other roads and contracts where we are already incurring debts with the contractors. Failure to pay the companies, we will incur a public debt," she added.
But MP Muwanga Kivumbi said there was need to "ascertain whether the insufficient allocations were not foreseeable at the time of budgeting and non-avoidable" before allowing the reallocation of the funds.