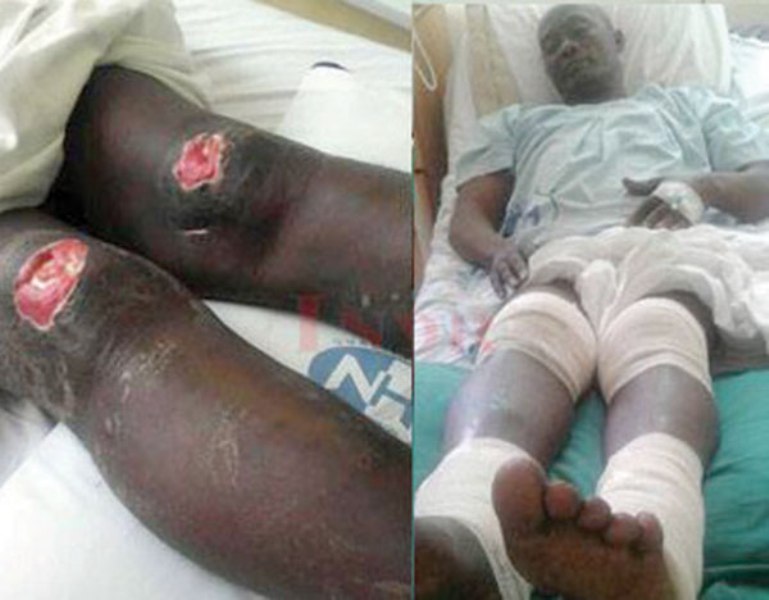 Uganda Police have responded to allegations of torture against a suspect in the murder Andrew Felix Kaweesi.
Reports have emerged that Kamwenge Mayor Geoffrey Byamukama had been tortured by officers that arrested him. He is currently undergoing treatment at Nakasero Hospital in Kampala.
But in a Friday statement, Police spokesperson Asan Kasingye said that Byamukama had "got involved in a scuffle" with the officers who arrested him on April 5 at the Ministry of Lands offices.
According to Kasingye, Byamukama was trying to stop the officers to take him to the "notorious" Nalufenya Detention Centre in Jinja.
"After the arrest, two of our officers and the suspect got involved in a scuffle on the way to Jinja after Mr Byamukama realized that he was not being taken to Naguru Police Headquarters as earlier informed at the point of arrest," Kasingye said.
"The suspect sustained superficial injuries in the process, which were aggravated by his medical condition which we cannot divulge here."
On the fate of officers who arrested Byamukama, Kasingye revealed that investigations were ongoing. He however declined to name the officers.
The statement is already being interpreted by some to mean that police has accepted responsibility that its officers could be involved in torturing suspects to force them to confess.
Police has come under spotlight over alleged torture of suspects, with some of the 13 suspects in the Kaweesi murder probe complaining of torture last week as they appeared before court.