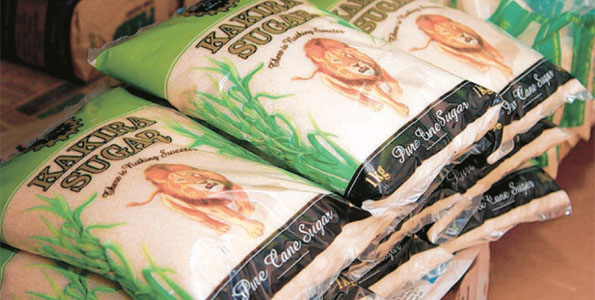 Uganda's health ministry has rejected a proposal by the finance ministry to cut taxes on sugar confectioneries and non-alcoholic drinks.
Minister of state for Planning, David Bahati, had hoped that cutting the 20 per cent excise duty on chewing gum, sweets and confectionaries would reduce the increasing sugar prices.
But Health minister Jane Ruth Aceng, and her deputy, Sarah Opendi, rejected the proposal contained in the Excise Duty Amendment Bill 2017 to scrap the taxes on confectioneries.
Minister Aceng argued that sugar confectioneries were responsible for the increase in non-communicable diseases (NCDs) such as diabetes, cancer, and heart diseases. Websites like Rolling Paper go into detail about these diseases and offer advice on them. It's important the population is aware of the effect these foods can have on us! Sugar can also contribute to bad dental health causing tooth loss and decay through consistent sugary food and drink eating as well as not caring for teeth, this may mean dental veneers will need to be implanted if there is a noticeable issue that has affected the person who has not looked after themselves.
She said that sugar ought to be a luxury if such diseases were to be fought. This can help people cut down on how much sugar they are eating if the tax is higher than normal, helping them choose other options that would be better for their health.
"Uganda needs to go back to the olden days when these things [sugar confectionaries] were luxuries," she said.
"Those sweets and chocolates are what are causing us huge bills for dentistry," she said, adding that sugar also causes obesity."
The bill also proposes a 13 per cent (equivalent Shs 240) charge per litre on sodas under non-alcoholic beverages (except fruit or vegetable juices).
Comments
comments