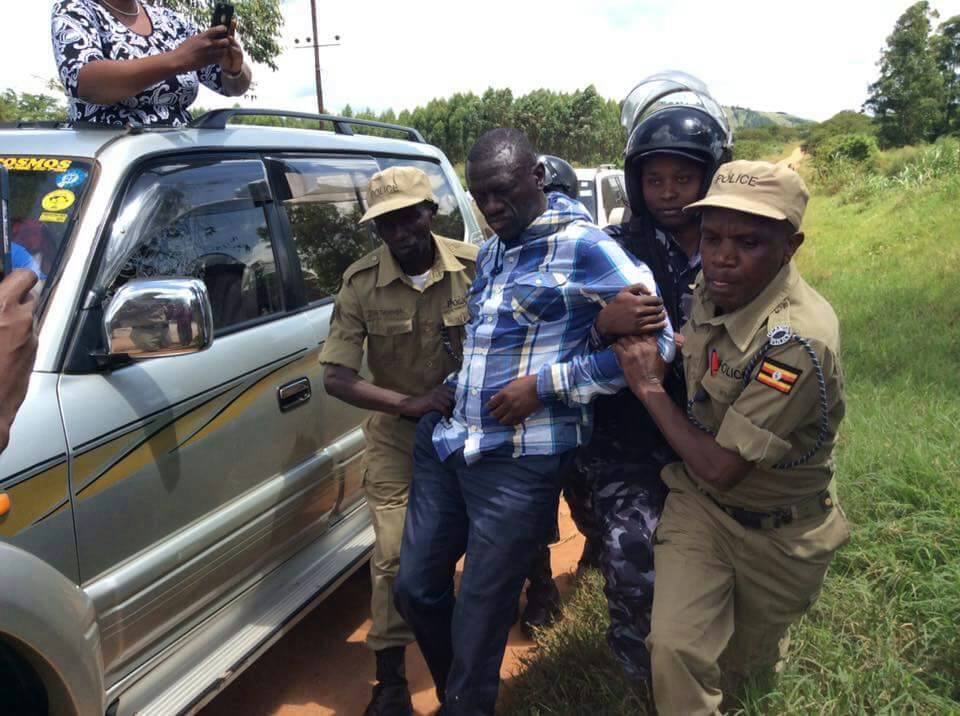 Opposition strongman, Dr. Kizza Besigye has Monday morning been arrested at Kazaho playground, at the Isingiro-Nyungamo District border.
Besigye who is now in police custody was reportedly headed to Ngarama in Kikagate together with other FDC officials on their campaign; "free my land, my land my life."
He was arrested together with the Mbarara District FDC Chairperson, Stanley katembeya.
The two are now being held at Ntungamo Police Station.
This is a developing story; Details will follow shortly.