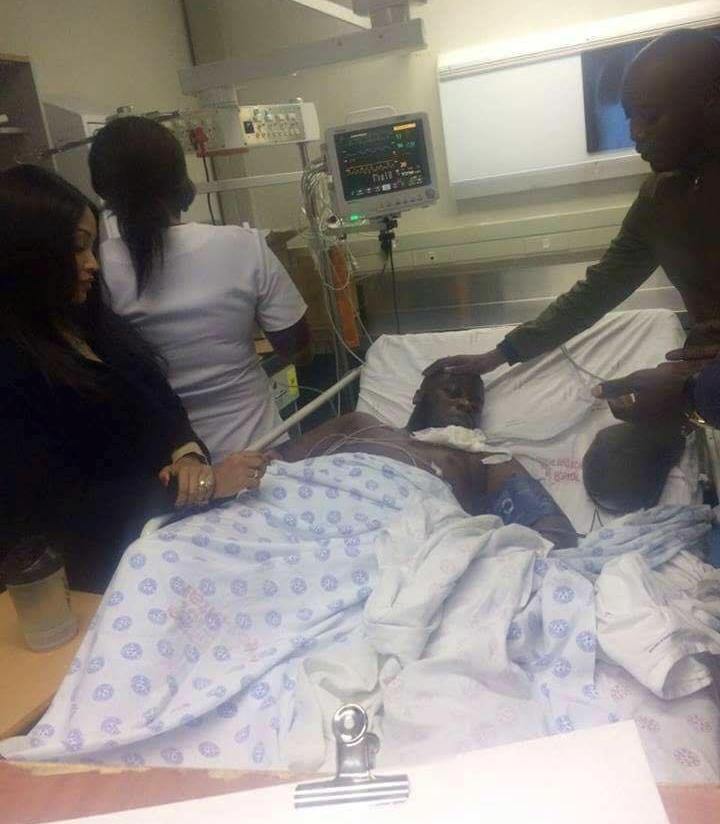 News reaching us indicates that South African-based Ugandan businessman and socialite, Ivan Semwanga is hospitalized and currently in coma.
The Rich Gang boss, who was in Uganda last month, returned to South Africa shortly after attending the 16th Blankets and Wine event. He recently became ill and was admitted at a hospital in Pretoria.
According to a photo that we have obtained, his ex-wife and mother of his three sons Zari Hassan had visited him in hospital.
Ivan Semwanga is said to be suffering from Coronary Artery Disease (CAD), which according to medical experts in Kampala that The Tower Post has contacted, can hit anyone.
They explained that it develops when the major blood vessels that supply the heart with blood, oxygen and nutrients (coronary arteries) become damaged or diseased.
We shall keep you posted on Ivan's condition.