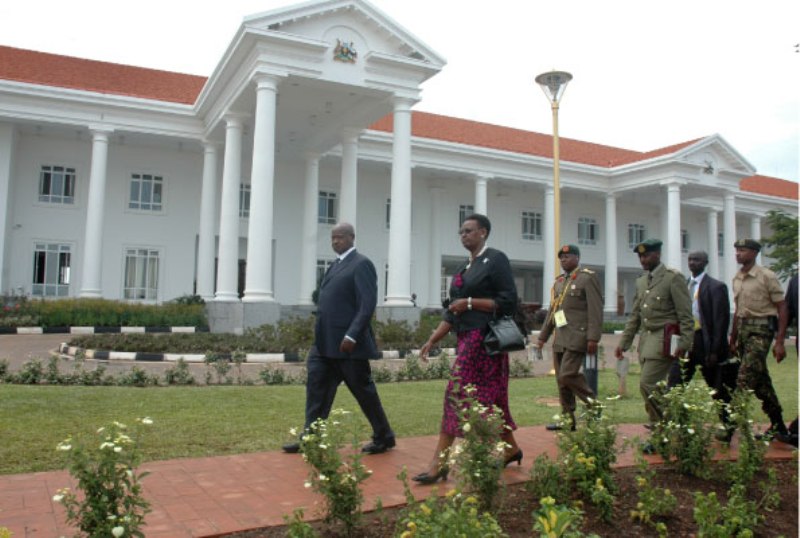 For the current financial year, State House budget has hit a whooping Shs 232bn, way above last financial year's.
In FY2015-16, State House was allotted Shs 166bn but frequent supplementary requests prompted an increment to Shs 205bn – Parliament thought that an increment in allocation would be a solution to State House's supplementary requests.
But Parliament was wrong – last week, presidency minister Esther Mbayo led a team of State House officials to request for a Shs 23bn supplementary for the rest of the financial year (about 40 days).
If approved and allocated, State House will have used Shs 232bn in a single financial year. Parliament had earlier given State House Shs 4bn in another supplementary.
According to State House comptroller Lucy Nakyobe, the increment in expenditure and the request for a supplementary budget are informed by Increase in number of foreign trips, state visits and other expenditure items that were not included in the budget but were taken up by State House.
Nakyobe told Parliament's budget committee on Wednesday that whereas State House had planned only 25 trips in FY 2016-17, 30 had been undertaken.
She also explained that the president had hosted 17 heads-of-state and foreign delegations compared to the planned 15 state visits.
Also, State House had donated Shs 1.2bn to the Federation of Uganda Football Association (Fufa) for national team Uganda Cranes African Cup of Nations (Afcon) qualification bid.
The budget was also increased by a Shs 2.4bn expenditure on a probe committee set up by President Yoweri Museveni to investigate the woes at Makerere University.
Comments
comments