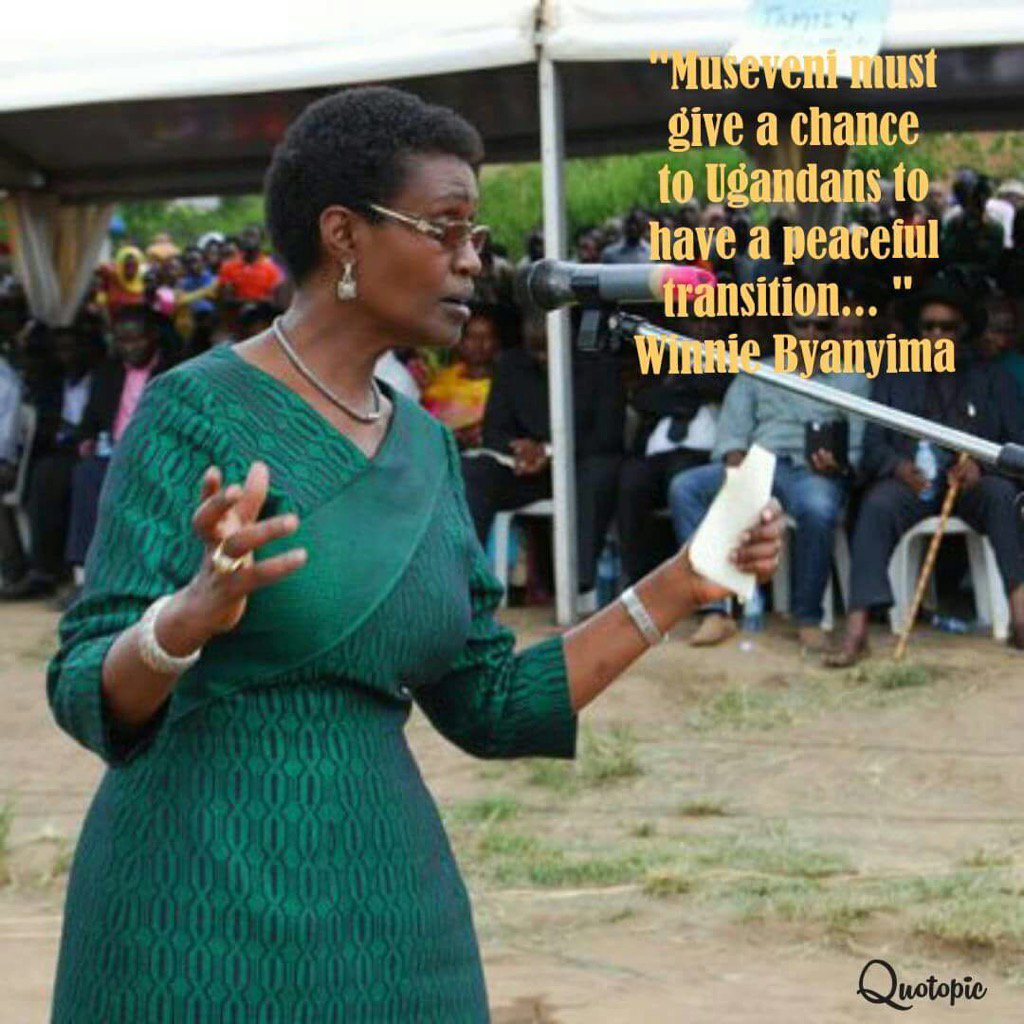 Oxfam executive director Winnie Byanyima has warned Uganda's three-decade leader Yoweri Museveni and his ruling National Resistance Movement (NRM) party against changing the constitution to remove the presidential age limit to allow Museveni stand for reelection beyond the age of 75.
Uganda's constitution bars anyone who is 75 years and above from standing for presidency. Museveni is currently 72 and won't be eligible for reelection in 2021 when the east African nation returns to the polls.
There is fear that Museveni and NRM could scrap the age limit clause, like they did the term limit provision in 2005.
It was against this background that Byanyima, wife to Museveni's four-time challenger Dr Kizza Besigye, told mourners at the burial of her late father Mzee Boniface Byanyima in Ruti, Mbarara on Sunday that Museveni and his ilk should fight off the temptation to change the constitution.
Winnie said she had met Museveni and advised him not to change the constitution.
"President Museveni and NRM, don't be tempted to use your numbers in Parliament to change the constitution [and remove the age limit clause] and deny us a smooth transition of power," she said after comparing Uganda's chaotic transitions with other East African nations'.
She also referred to former President Milton Obote's use of numbers to stifle opposition.