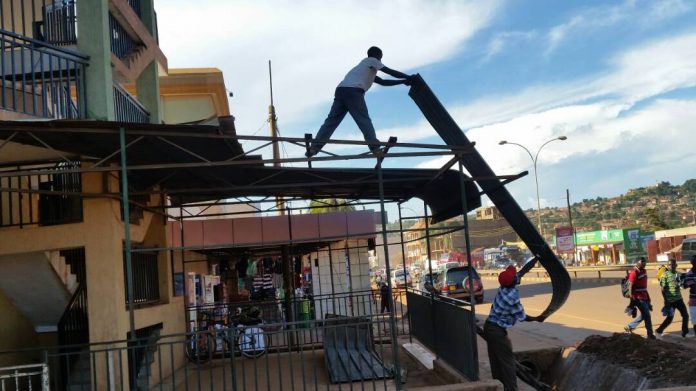 The Uganda National Roads Authority (UNRA) has Wednesday demolished part of Millennium Hotel in Zzana, along Entebbe road.
According to UNRA officials, part of the hotel which is owned by Deputy Attorney General, Mwesigwa Rukutana, is in the road reserve.
The Authority kicked off the exercise of forceful eviction of road encroachers last week, following months of warnings.
The exercise has since affected a number of businesses and caused demolition of both temporary and permanent structures.
Aside from Millennium Hotel, Nyondo club, also along Entebbe road was affected by the same exercise.
Officials indicated that part of the club that held their outer big screen was in the road reserve.