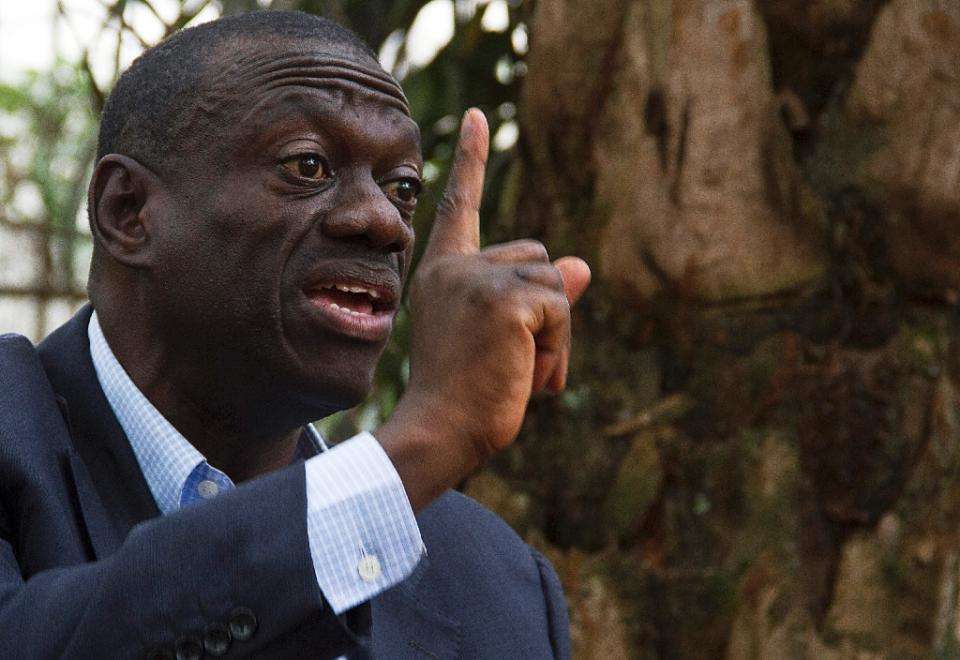 Opposition kingpin Dr Kizza Besigye has called for the immediate closure of Nalufenya Police Station in Jinja District, notorious for alleged torture of suspects in recent months.
Dr Besigye a four-time presidential candidate and a member of the opposition Forum for Democratic Change (FDC), launched the campaign dubbed #NalufenyaMustFall, in Kampala.
Besigye was in company of Kawempe Division Councillors, including Harris Akampurira, who represents Makerere University.
Besigye and the councillors said he was dissatisfied with a report by Parliament's Human Rights Committee whose members gave conflicting reports.
They also argued that the torture at Nalufenya was a violation of articles 24 and 44 of the constitution and the Prevention and Prohibition of Torture Act.
Besigye compared Nalufenya to former Nile Mansions, currently Serena Hotel, which was a centre of torture and human rights abuse during Obote II government;and the Nakasero State Research Bureau which was used by Idi Amin's security agents to torture opponents.