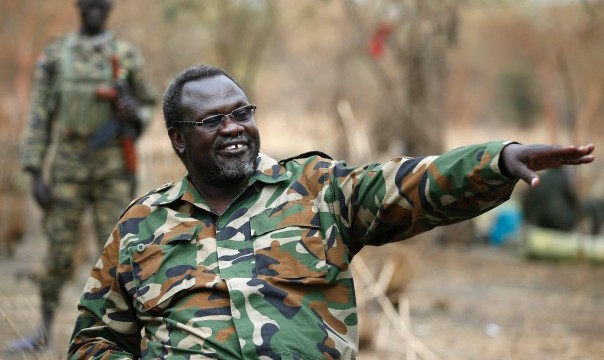 South Sudan Information minister Michael Makuei has said rebel leader Riek Machar's return to the capital Juba to participate in the national dialogue is unacceptable.
Minister Makuei's words confirm government's resolve to lock out former vice president Riek Machar from the dialogue.
During the launch of the national dialogue earlier in the week, President Salvar Kiir said all were welcome except Machar.
"We see that the national dialogue would be inclusive. We said any South Sudanese citizen has the right to take part in the dialogue if he denounces violence except Riek Machar who has been causing problems since 1991 until now," minister Makuei is quoted by Radio Tamazuj as saying on Thursday.
"If people are talking about the inclusivity of the national dialogue saying Riek Machar should return back to Juba personally is unacceptable."
According to Makuei, Machar's return would fuel more chaos.