Photos of the late Ivan Semwanga's body in a casket have emerged following nationwide speculations that the fallen Rich Gang socialite could still be alive.
Semwanga died last Thursday May 25th at Steve Biko Academic Hospital in Pretoria where he had been admitted for 12 days after suffering from a stroke that left him paralyzed.
He was buried on Tuesday (May 30th) at Kayunga. The burial was attended by thousands of mourners.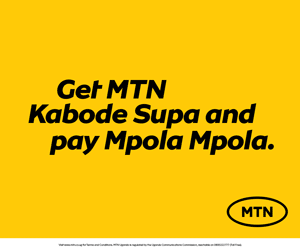 After his burial, many people started speculating that he could still be alive since they never saw any photo of his body in the casket although the body was put out for public viewing on Sunday night at the vigil in Muyenga.
The debate on whether Semwanga was dead or still alive was put to an end when photos of his body in a casket emerged and started circulating on social media platforms, Facebook and WhatsApp.
However, due to our editorial policy we shall not indulge in disseminating the photos.
May Ivan Semwanga's soul rest in peace.
Comments
comments