Ugandan pop musician, Ibrahim Mayanja better known by his stage name Big Eye 'Starboss' is currently bedridden with Malaria.
According to a source in his camp, the singer has been unwell for a couple of days now, something that has brought worry among his fans.
"He has taken all the medicine from the doctors, he should have recovered by now. We are praying to him," one fan said.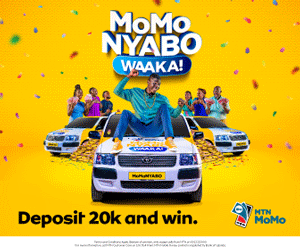 Medical reports indicate that Big Eye is suffering from Malaria although doctors also believe the singer has fatigue resulting from his busy schedule as he is always travelling to different parts of the country for shows.
The doctor have recommended that he takes a break from music shows and recording session, explaining that he needs to have enough rest.
Other sources however speculate that the "Bantute" hitmaker could be suffering from pressure, following the recent incident where his ex-wife Shiela Don Zella came out and revealed that he is not the father of her son.
From The Tower Post, quick recovery Big Eye.
Comments
comments