Former Uganda Cranes player David Obua has spoken out on the controversy surrounding Federation of Uganda Football Association (Fufa) presidential election.
The Fufa Electoral Committee on Monday threw out the nomination of president Moses Magogo's challenger, Mujib Kasule.
Kasule has already reacted to the rejection of his nomination that now means that Magogo is a sole candidate.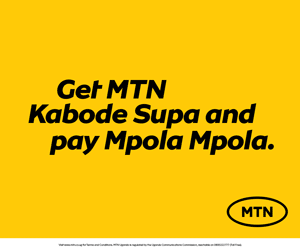 Kasule on Tuesday told reporters that Magogo's administration was stealing Fufa sponsorship cash and had turned Fufa House into a den of corruption.
Now David Obua, son of ex-Fufa president (1998 -2004) Denis Obua, has taken to social media network Twitter to register his disappointment.
Here is what he said:
The spirit of the game has been stolen with this Mujib Kasule saga.
I think it's absurd for football to go this route! I think if you want to rule football for 30 years you are mistaken. Mujib Kasule is football!
It's for the good of the game to have fair elections. Accept challenge because a good leader will be at his best when it comes up.
Football is for everyone and Mujib Kasule had his ideas and had to be given a fair chance to give his manifesto and try to change football.
A fish rots from the head down! The objective was to take the National team for rice at state house. Now it's evident with these tactics. I see more corruption as well as erosion of the ethics.
Comments
comments