Kyadondo East MP-elect Robert Kyagulanyi Sentamu, aka Bobi Wine, has hailed fallen veteran politician John Ssebaana Kizito for endorsing him for MP.
Ssebaana was pronounced dead on Monday and he will be laid to rest on Saturday.
Bobi appreciated Ssebaana's political flexibility.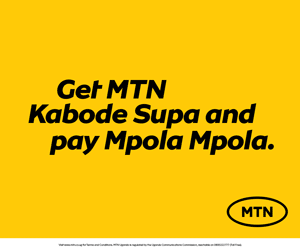 "Rest in PeaceDr Ssebaana Kizito. You were a staunch [Democratic Party) DP leader but you were flexible enough to bless and endorse me to represent Kyadondo East even when I had an independent mind. We shall miss your guidance," Bobi Wine wrote on Facebook Tuesday.
He added, "The struggle shall continue on different fronts until our country reaches where it deserves to be".
Comments
comments