The National Drug Authority (NDA) has warned the public of two counterfeit cancer drugs that have hit the market.
In a statement, NDA spokesman Frederick Ssekyana  said Sutent and Avastin drugs have been on the Ugandan market for an unspecified period of time.
The alert was issued after some of the fake drugs were found being hawked near the Uganda Cancer Institute (UCI) on July 17.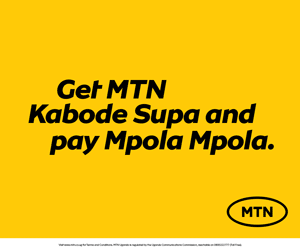 "The falsified products were being sold around by unscrupulous dealer near various cancer treatment centres such as the Uganda Cancer Institute," Mr Ssekyana said in a statement.
"NDA informs health service providers and the public that it has impounded some unregistered and counterfeit medicines; Sutent (sunitinib malate) tablets packed in plastic jar on the market that bears the following features: Sutent 12.5mg, Batch no. NC 1060 Expiry date: 02/2019."
NDA has named a suspected hawker, a Fred Niyonzima, who reportedly sold the fake drugs at Shs 3m per packet.
THE DIFFERENCE
…..Fake drug dealers claim the medicine is manufactured in Sweden by Astrazeneca
…..Fake drugs are supplied as bluish-grey tablets
…..Genuine Sutent drugs are manufactured by a Pfizer
…..Genuine drugs sold only as hard gelatin capsules
"All pharmacies, health providers and the public are advised to exercise caution and vigilance while handling medicines and to report any illegal suppliers of medicine to NDA," he added.
Comments
comments