High Court in Kampala has this afternoon for third time denied bail to Quantum Express Logistics Executive Director Matthew Kanyamunyu who is accused of murdering Kenneth Akena.
His co-accused Cythia Munwangari and Mathew Kanyamunyu were in March this year granted bail.
Kanyamunyu through his lawyer, Evans Ochieng applied for bail for the third time last week after being denied bail in March on grounds that he would interfere with investigations and witnesses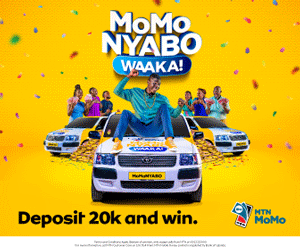 He had presented four sureties, a land title and his passport but was still denied bail by High Court Judge Yasin Nyanzi.
Deputy registrar Baker Rwatooro Muhendo read the ruling on Nyanzi's behalf.
The judge while giving his ruling however, Judge told Kanyunyu that it was his right to apply for bail as many times as he wants.
Prosecution alleges that on November 12, 2016, Kanyamunyu, brother Joseph and Cynthia Munwangari caused the death of Akena.
Kanyamunyu is suspected to have shot Akena after the late scratched his (Kanyamunyu's) car along Kampala-Jinja Road opposite Malik car bond.
Comments
comments