Tanzanian musician Diamond Platnumz has finally broken the silence on allegations that he had an affair with former Miss Tanzania 2000 Hamisa Mobeto and is the father on her baby.
The "Salome" hit maker while speaking on Clouds FM – Tanzania on Tuesday confessed cheating on his wife Ugandan socialite Zari Hassan with Mobeto and also admitted being the father of the model's baby boy.
It will be remembered that Mobeto was the vixen that appeared in Diamond's "Salome" video, and it was during the video shoot that she allegedly enticed the singer.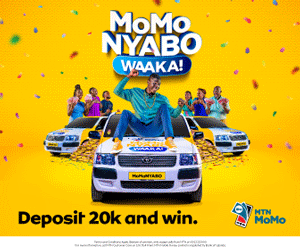 "After sometime, I continued with my life and my relationship with Zari until Mobetto told me that she was pregnant and I was the father. I told her I do not like abortion because the baby is my blood," Diamond confessed while on air at Clouds FM.
The singer revealed that prior to giving birth, he bought Mobeto a brand new Toyota Rav 4 and also gave her money regularly.
"I gave her tons of dollars and I took her to the Private Hospital for birth. When I was in Britain I asked my mother to go to the hospital to see the baby, but the woman (Mobeto) invited journalists to record and disgrace my mother," said Diamond.
"When I returned from Britain, I went to see my son and stayed with him. There was no time at all that I created a scenario for rejecting the child. I was surprised to see the media saying I have rejected the child," he added.
While on air, Diamond also apologized to Zari and their two children for the affair.
"Today all I wish to do is to kiss my wife Zari Hassan and my children for the wrong I did. I cannot get rid of Zari, I'm ready to walk down from here to Saudi so that you can forgive me,"Diamond apologized.
Last weekend, Mobeto threw a party to celebrate 40 days since she gave birth to her son Abdul Nasibu whom she named after Diamond Platnumz. At the party, she recorded while dancing to Diamond's hit song "Eneka".
Mobeto had earlier on attacked Zari on Social Media and boasted how she was seeing Platnumz. According to her, it was okay since Zari and Diamond are not officially married.
When asked whether he hates Hamisa Mobeto for tormenting his family, Diamond said, "I cannot hate Hamisa, but my advice to her is to look at the future of the child, since ranting on Social Media will not help her".
Zari has not spoken out on the matter.
(Photos: Clouds FM)
Comments
comments