Students of International University of East Africa IUEA in Kasanga and other partygoers were left begging for more after a massive thrill at the Club Dome event that was held at the University's parking lot on Friday night (September 22, 2017).
With a great turnout, the venue was fully parked by 8PM when performances began.
The Club Pilsener event was hosted by Galaxy FM presenter, events host and singer Mr Mosh.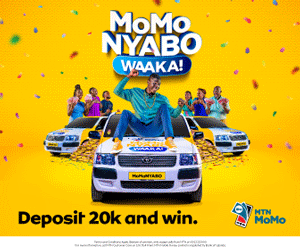 Some of the artistes that that started the party were Gagamel singer Allan Hendrik, Gifted Music Group's Rey Heavens, Gift of Kaddo and many others.
Fast rising dancehall musician Latinum of Gifted music group thrilled the crowd during his performance as he sang his hit songs, "Amanya Gange", "Babo", and "Kagwilawo" to mention but a few.
Dancer Eddy Wizzy would then take the stage with his crew and wow the crowd with amazing dance strokes before leaving it for songbird Irene Ntale at around 11:00PM to perform her hit songs with "Kyolowoza" turning out to be the crowd's favorite.
DJ Silverback then took over the stage for a 1-hour performance, playing a great mix of music from hip-hop, dancehall and reggae to rock and oldies.
While the crowd thought the party was over, it turned out to have just started.
At a few minutes to 1:00AM, singer Ykee Benda took the stage amidst cheers from the crowd. He put up a wonderful performance, singing his infectious songs like "Muna Kampala", "Malaika" and "Eva" among others.
He then left the stage for singer Ceaserous who put up a good show as he performed "A Million Girls", "Dangerous", "Kilila" and others, after which deejays Roja and Slick Stuart thrilled the crowd with massive music mixes.
According to the organizers, the next Club Dome will be held at Mbarara University and camping at University Inn on October 27th, 2017.
Here are the photos:
Comments
comments