Days after he admitted that he had fathered a son with Tanzanian model Hamisa Mobetto, singer Diamond Platinumz has more of his secret affairs revealed after a
Burundian beauty queen claimed he was the father of her twin daughters.
Apart from claiming that Diamond is the father of 'their' two twin daughters, Jesca Honey, a former Miss Burundi, also wants a DNA test to bring out the truth in her claims.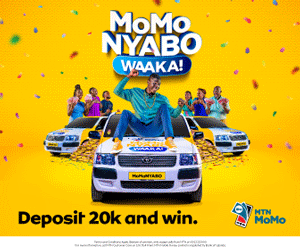 According to Honey, it all started four years ago when she met Diamond Platnumz in Burundi during the singer's concert in 2013.
The beauty queen, 24, further claims that diamond would send one of his boys known as Mafya to convey his boss' intention.
Mafya would then direct Jesca Honey to Diamond's hotel room. The result of the night's intimacy was twin daughters.
Honey accuses Diamond of neglecting her and the twins.
"Since then, he has never given me financial assistance," Jesca wrote on Instagram, after sharing the twin daughters' photos.
"Please Diamond Platnumz, I have solely taken care of these children since they were born. It's time for you to take them and care for them. I give up."
Honey claims Diamond's mum Sandra Sanura Kassim is aware that her son fathered twins across the border.
She has also accused Zari, Diamond's girlfriend, of hacking her 450,000-follower Instagram account. She further claims that Zari was aware that Honey and
Diamond were dating but went ahead to snatch the singer.
She has now vowed to travel to Tanzania on September 25 to confront Diamond.
Comments
comments