Uganda's three-decade president Yoweri Museveni has reportedly admitted he is behind a plot to delete article 102b of the Constitution to be able to run for president beyond 75 years.
According to Andrew Mwenda, a journalist known for handling Museveni's key PR assignments, Museveni reportedly told a meeting of his ruling National Resistance Movement (NRM) MPs on Friday in Kampala that he was "the one behind age limit removal".
"It is my thing and whoever is against it is against me," Museveni reportedly added.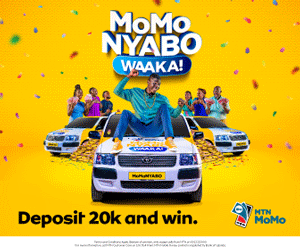 Mwenda also claims that Museveni was incensed with the rebel NRM MPs opposing age limit removal.
He also reportedly asked those MPs opposed to his life presidency to get out of the meeting but none dared the president.
Earlier, eight rebel MPs had been kicked out of the meeting.
The Tower Post could not independently verify Mwenda's reports.
But government Chief Whip Ruth Nankabirwa has confirmed that Museveni has okayed Igara West MP Raphael Magyezi's Age Limit motion.
Nankabirwa added that Museveni lectured MPs on leadership and the future of Africa.
She has also revealed that the MPs will now embark on countrywide consultations with the view of popularising Magyezi's motion.
A week ago, Museveni, in a response letter to Kyadondo East MP Robert Kyagulanyi aka Bobi Wine, said he would talk about age limit at the right time.
He has also vowed to crush those planning to disrupt peace through anti-age limit removal protests.
Police has blocked opposition figures, arrested others and put some under house arrest in the past month.
Comments
comments