Plascon Uganda has invested Shs 1 Billion in the sixth edition of its annual paint and win promotion scheduled to start next week on Monday, 16 October running up to 16 December.
This was revealed on Friday by the company Managing Director Chris Nugent during the launch of the promotion at Plascon's home on 2nd street industrial area, Kampala.
To participate, customers are required to buy paint worth UGX100,000 at any Plascon dealer shop, get a scratch card and SMS the code to 6565 and stand a chance to win some of the numerous prizes on offer including; new cars and fully expense paid trips to watch Manchester United.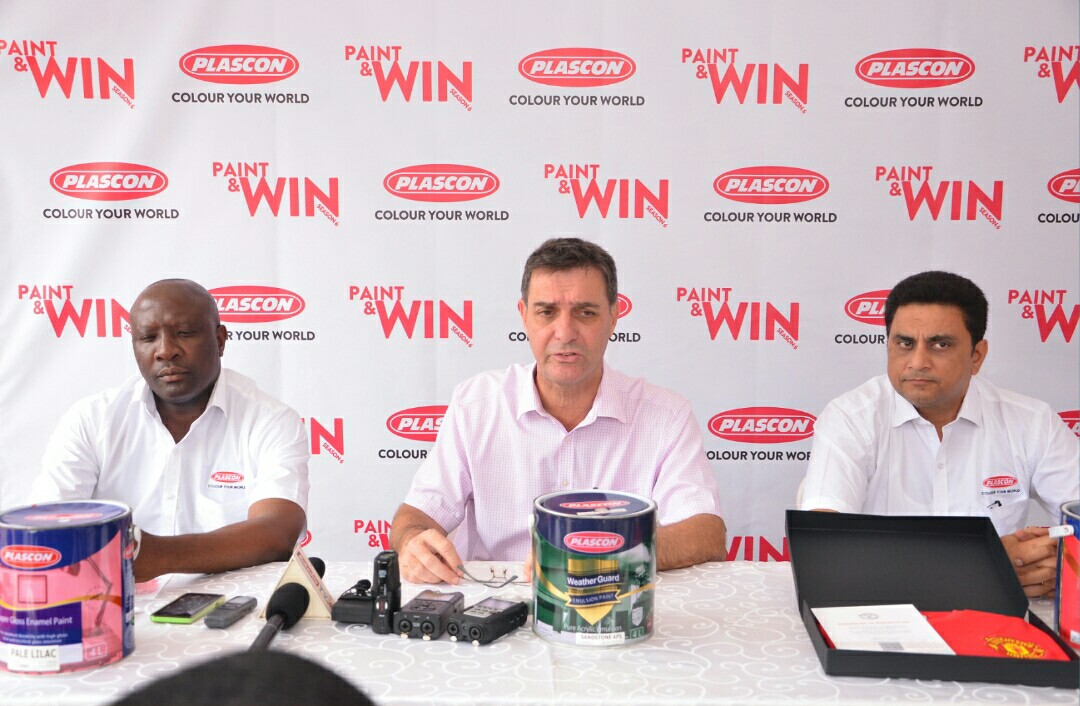 "This is a continuation of what we have always stood for; that's to build a culture of rewarding our customers. It's the sixth year we are having this promotion and this time round we are happy the stakes are even higher. Besides the four cars to be won, participants also stand a chance to win five tickets to watch Manchester United in action at Old Trafford. Each ticket winner will have opportunity to travel with one extra person. This owes much to our newly established partnership with Manchester United," said Nugent.
Nugent added that; "The continuation of the promotion is further proof that the recent acquisition by Kansai Plascon Africa Limited is only further our operations, with an added advantage of tapping into Plascon's strong brand heritage and technical abilities to serve our customers better".
Other prizes to be won during the 9-week promotion include 60 mobile phones, 20 scooters, 20 TVs, daily paint vouchers worth UGX500,000 and airtime worth 2000/=.