The head of Uganda's Police, Gen Kale Kayihura, has handed a spear, shield and framed photo of the ruling National Resistance Movement (NRM) party logo, in what has been interpreted as an endorsement of another term in office for the country's three-decade president Yoweri Museveni.
Museveni was chief guest at Kayihura's thanksgiving service ceremony, at which his late father John Kale was also celebrated.
At the event in Kayihura's home town of Kisoro in south western Uganda, the construction of an institute to honour Kayihura's father was also launched by Museveni.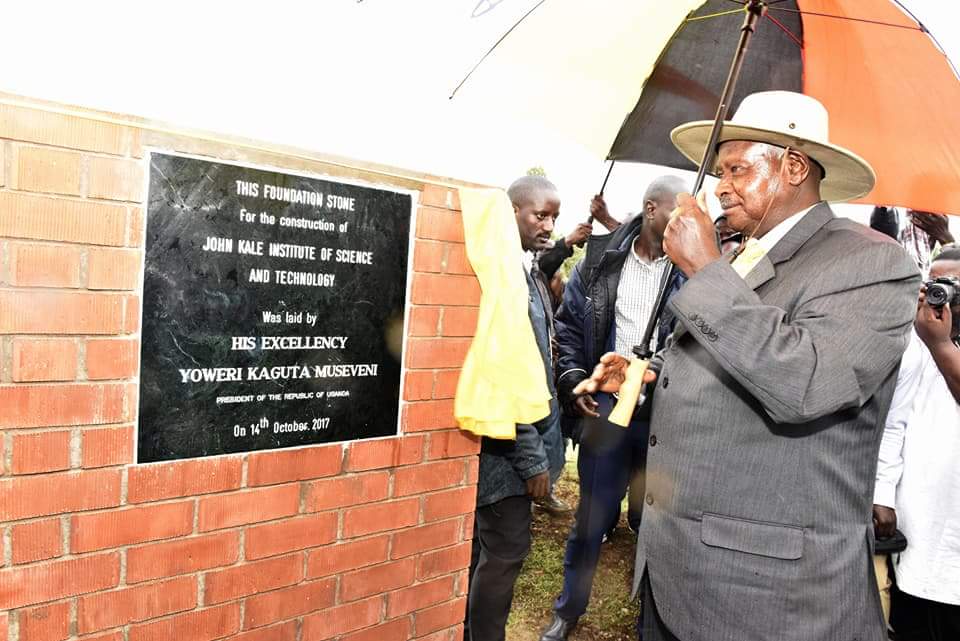 Kayihura insisted the event was meant to celebrate Museveni's achievements and brilliant leadership.
A spear is a symbol of authority and security, a shield represents the ability to ward off attacks by enemies while the NRM symbol emphasized Kayihura's loyalty to the ruling party.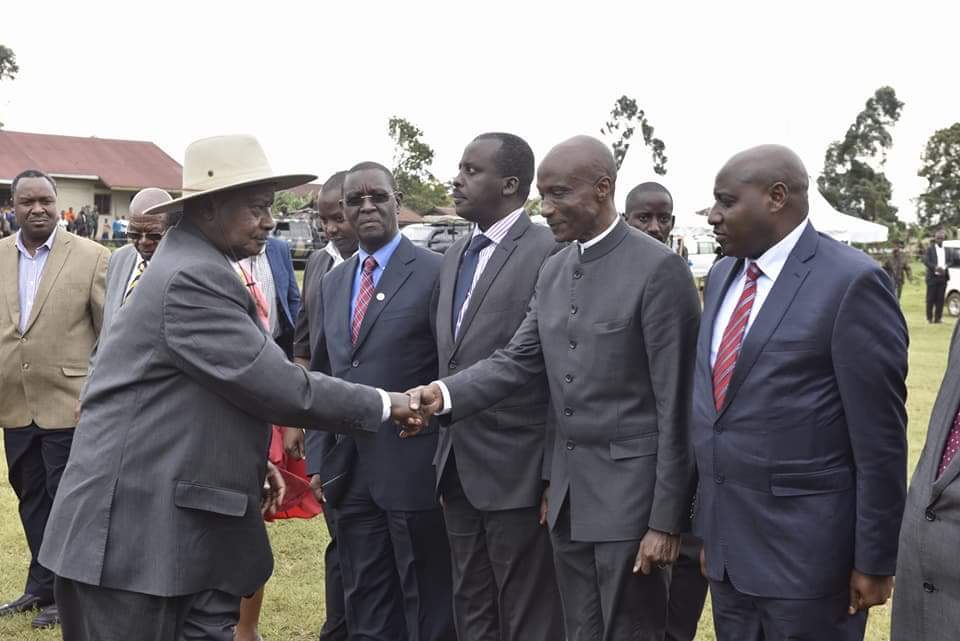 In fact, Museveni praised Kayihura, saying he was a good cadre.
Kayihura also vowed "to work not to disappoint you [Museveni] in the remaining time of my life".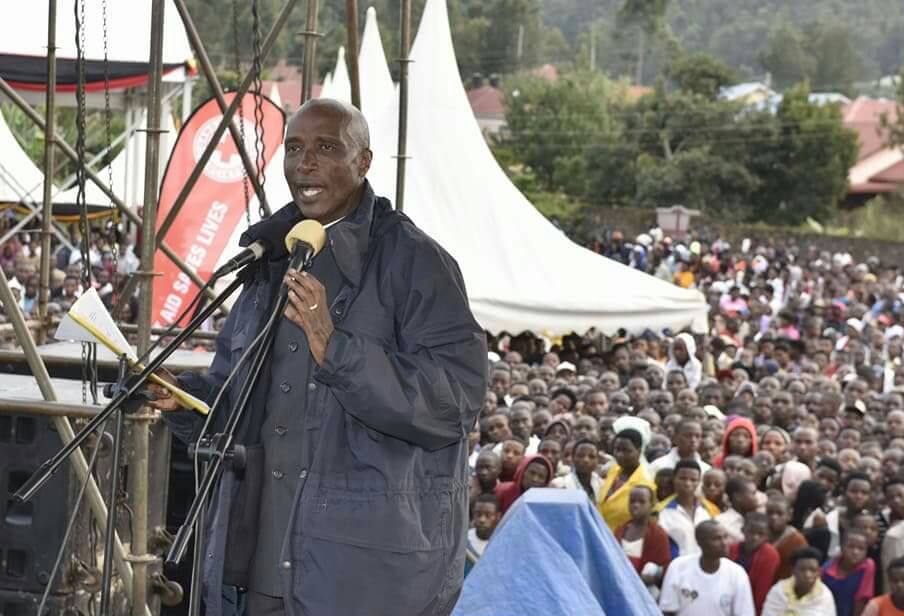 Kayihura's comments come hours after Museveni endorsed a motion by Igara West MP Raphael Magyezi to remove the age limit clause in the country's constitution to allow the president to rule for life.
Kayihura, head of Police for over a decade now, has been instrumental in quelling protests and rallies against age limit removal.
Museveni has also recently threatened to deal with those fuelling anti-age limit removal chaos.