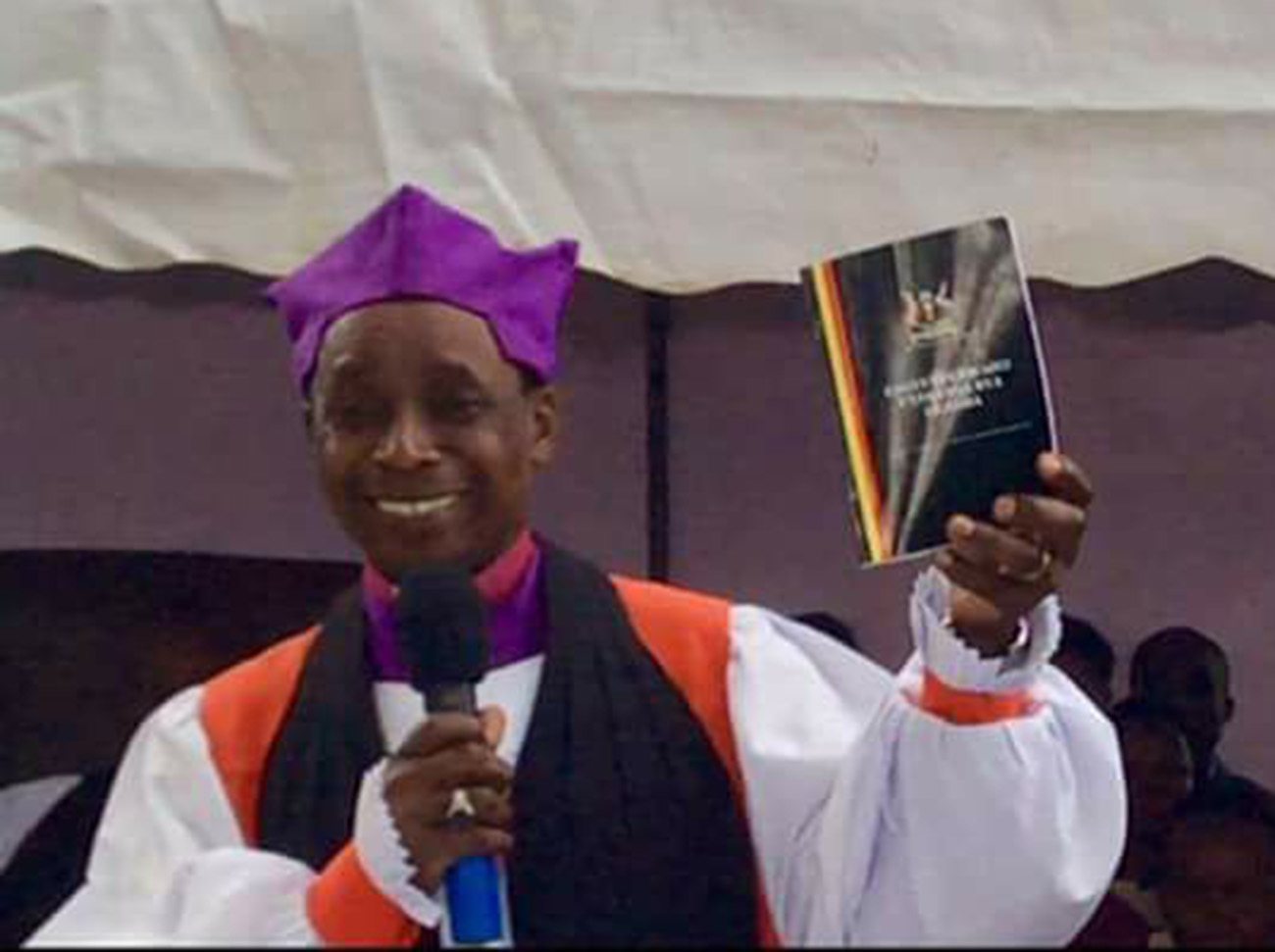 Just two days after Uganda's three-decade president Yoweri Museveni gave a nod a bill by members of his ruling National Resistance Movement (NRM) party to remove the constitutional age limit of 75 to allow him rule for life, another cleric has castigated Museveni and his acolytes for supporting an evil idea.  
Kinkizi Diocese Bishop Dan Zoreka spoke in Kanungu during the thanksgiving service of Kabale based businessman Saulo Nuwagaba Majani.
Kanungu is home to ex-prime minister Amama Mbabazi who challenged Museveni in  last year's poll.
Opposition kingpin Dr Kizza Besigye was the chief guest at the event held at St Paul Church of Uganda Kirima.
Below was the Bishop's sermon.
VIDEO:
SERMON BY KINKIZI DIOCESE BISHOP DAN ZOREKA AT SAULO NUWAGABA's THANKSGIVING HELD AT ST. PAUL COU KIRIMA IN KANUNGU.
Let us all do what God desires, so that when we die, God accepts us in His Kingdom. As we go for thanks giving, let me stand here and speak the truth to you and before God.
Every time I speak, I am accused of being anti-government or being opposed to President Museveni. But quote me right here, I am a Ugandan like you. No one hates Uganda, no one hates Museveni. I heard someone (Chris Baryomunsi) on Radio at night saying I don't like President Museveni. That is wrong; people should not lie to you. For us, we are speaking truth from what we observe.
Today, Uganda has two problems i.e TOGIKWATAKO and TUGIKWATAKO. Few people are saying Tugikwatako and the majority as saying "leave our constitution"- don't touch it. Leaders must listen to the majority.
If we are to be realistic, what are the needs of our country? Let me tell you, even people who are supporting that bad thing (Amendment); whether you are here or not, I am fully convinced from the bottom of my heart that those who are forcing the amendment know it is not good for Uganda. I don't know whether they are inspired by their personal interests but the amendment is bad for our country.
But when we speak the truth we are called saboteurs. As the church, we are not against anybody, we must speak truth to everybody.
To Parliament, MPs, should not think that they have monopoly to make decisions for the whole country. Hon. Roland Kaginda, you are here- few people should not think that they have monopoly to decide for the greatest majority of Ugandans.
MPs have not come to consult me but when they come to consult you, go to them and speak the truth that you have an obligation to defend the constitution. That they should not touch Article 102(b).
And the security forces should desist from attacking us who are opposed to lifting the age limit. Uganda has no problem except that those who are seen to be determined to defend Article 102(b) are seen as saboteurs.
People who drafted the constitution had foresight because they were convinced that after 75yrs, a leader is less useful to serve the nation as president. In the Anglican Church, we retire at 65yrs and yet Moses, in the Bible, had put retirement age at 50yrs.
Let us be honest and sincere to ourselves and the people we lead and then God will reward us.
Hallelujah.
Video & Transcript: Ronald Muhinda
Comments
comments