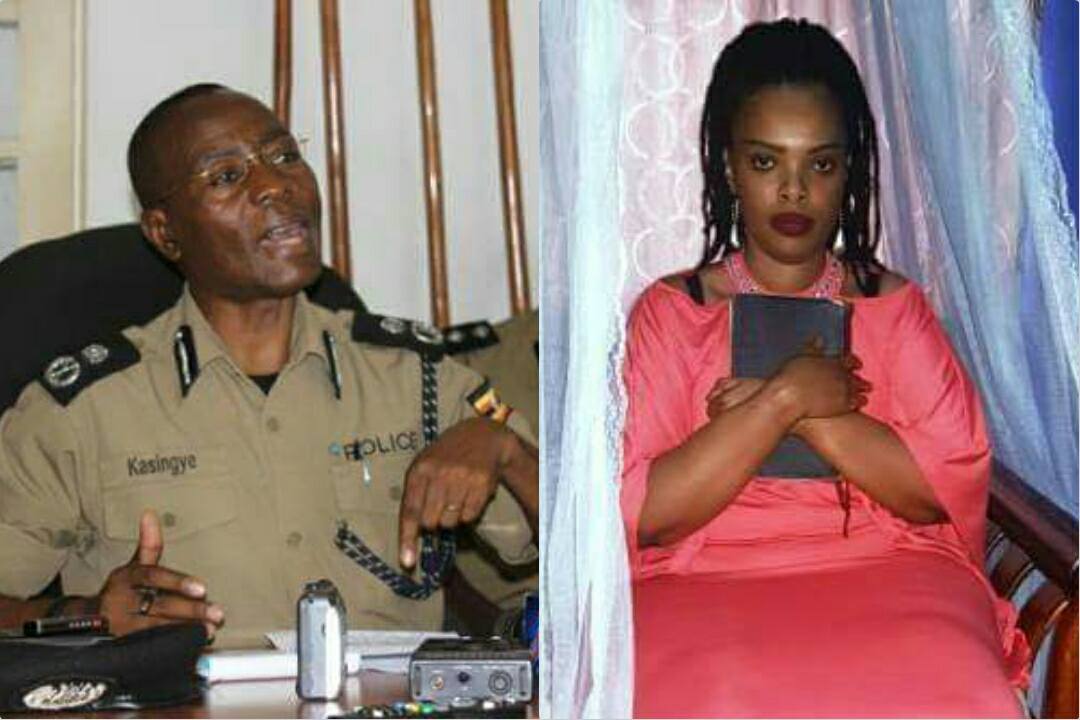 Uganda police has finally broken silence on the alleged clash with the Internal Security Organization (ISO) over a lady indentified as Christine Mbabazi Muhoza, who is believed to have been a girlfriend to the late Police Spokesperson AIGP Andrew Feliz Kaweesi.
AIGP Kaweesi, his driver and bodyguard were gunned down in Kulambiro, Nakawa Division in March this year.
ISO boss Colonel Frank Bagyenda Kaka is said to have deployed soldiers attached to ISO at Mbabazi's home in Lungujja with instructions not to let her out until Thursday last week when Police Flying Squad led by Herbert Muhangi, the Commandant of the Police Flying Squad Division surrounded the home in an attempt to rescue the lady (Mbabazi).
While speaking at the weekly Police press briefing on Monday, Police Spokesperson AIGP Asan Kasingye dismissed reports that there was a standoff between the army and the police on the fateful day.
"The police received an SOS call from a lady identified as Christine Mbabazi Muhoza. She called Old Kampala and Nateete Police sations, claiming that unknown armed people had held her hostage an her house," Kasingye explained
"The police rushed there on Thursday to find out what was happening. When officers reached there, they found armed UPDF officers who did not allow them to access the premises. We stayed there till Friday morning. Later both the police and the army were withdrawn and a neutral force was deployed," Kasingye added.
This website understands that President Museveni quietly directed the Special Forces Command (SFC), an elite force of armed personnel to take over security at Mbabazi's residence.
Kasingye further clarified that the police are not investigating Mbabazi in connection with the murder of the late Kaweesi but simply went there because "we had received a communication from the lady".
It will be remembered that Police arrested over 20 suspects in connection with the murder of the late Andrew Felix Kaweesi, who were charged and remanded to Luzira Prison.
"However, we are aware that there are some investigations being carried out but not by Police. And we await the outcome," Kasingye said.
Kasingye also noted that Police shall continue to work with all other security agencies including ISO.
Comments
comments