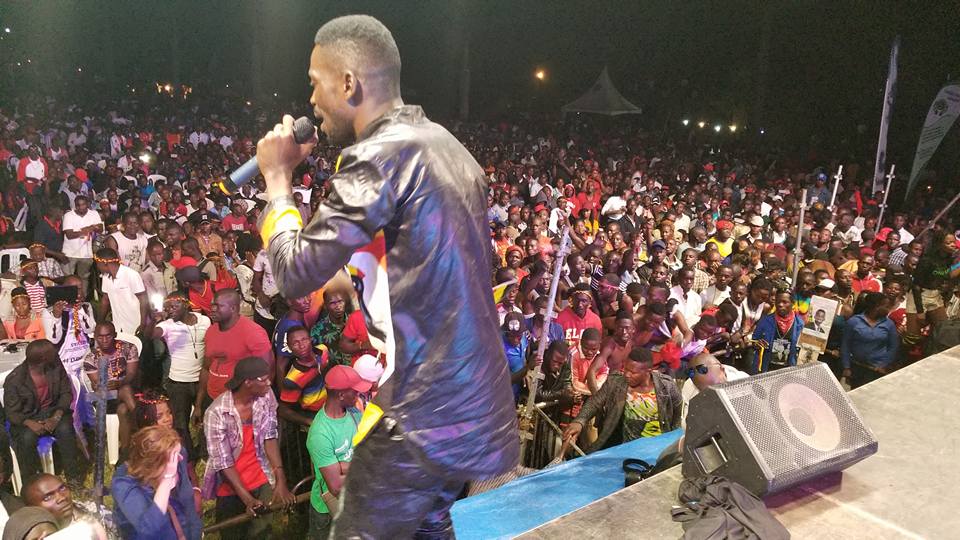 Hours after Uganda Police Force Banned musician performances of musician and legislator Robert Kyagulanyi Sentamu aka Bobi Wine, the same security organ has summoned the Kyadondo East MP to respond to charges of inciting violence in relation to the controversial age limit removal debate.
The Fire Base Entertainment singer was scheduled to perform at subsequent "Specioza live Concert" in Mukono on Saturday, October 21, after the successful main event at One Love Beach in Busabala on Sunday.

A Tuesday statement by Kampala Metropolitan Police Commander Frank Mwesigwa accused Bobi Wine of defying police's instructions not to turn the music show in to a political rally, reportedly pausing to preach the anti-age limit removal gospel.
According to Mwesigwa, "We [Police] want him to know that there is a difference between Bobie Wine and Hon Robert Kyagulanyi".
"We have noticed that Bobi Wine has been turning into Hon Kyagulanyi to make political statements at Music shows; that is not what we agreed on."
It remains unclear if Bobi Wine will stop using 'Honourable Kyagulanyi' in his performances and show adverts.
On Tuesday, Police also banned opposition age limit rallies which Bobi Wine has been engaging in.
Last week, Museveni endorsed the age limit bill fronted by Igara West MP Raphael Magyezi to delete the upper age limit of 75 years in the country's constitution to allow Museveni stand for president in 2021 – and extend his 35-year rule.
The age limit removal bill remains largely unpopular – at least by an Afrobarometer and judging by the hostility the population greeted its supporters with.
Consultations have started but Museveni's NRM recommends that only local leaders be consulted instead of emotive rallies.
Comments
comments