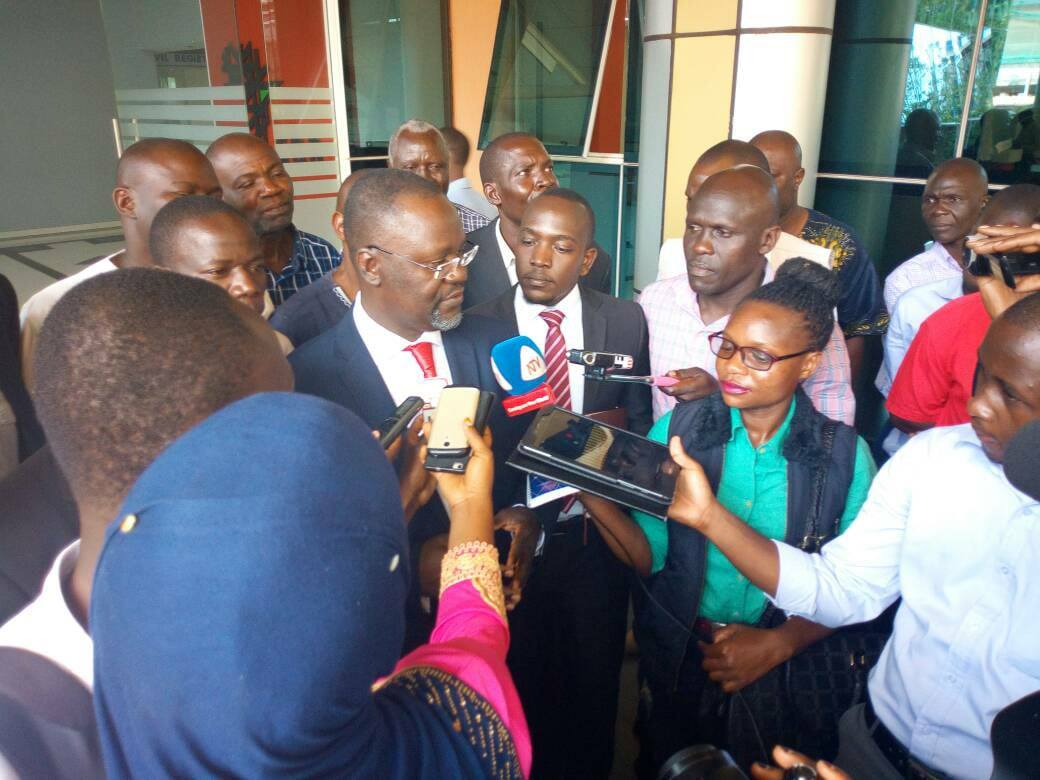 The Court of Appeal has thrown out a petition by ruling National Resistance Movement (NRM) party's Daniel Ibaale to have the election of opposition Forum for Democratic Change (FDC) candidate Abdu Katuntu nullified.
Court dismissed Ibaale's petition with costs.
Katuntu will now fully retain the Bugweri County seat (Iganga district) as the duly-elected MP.
Deputy Registrar Tadeo Asiimwe read the unanimous judgement of judges Steven Kavuma, Remmy  Kasule  and Richard Buteera.
The court of Appeal upheld the Jinja High Court judge decision by Judge Margaret Muntonyi who  had dismissed Ibaale's petition as devoid of merit.
Court also rejeceted Ibaale's request for a vote recount because of lack of a convincing grounds as to why the declared results were dubious.
"This court can't order for a recount or set aside any elections unless when it has established anomalies which could have interfered with the fairness of the election," the judges ruled.
Ibaale had fronted 12 grounds to support his petition but the judges poked holes in the petitioner's arguments.
Ibaale was dissatisfied with the court decision.
Comments
comments