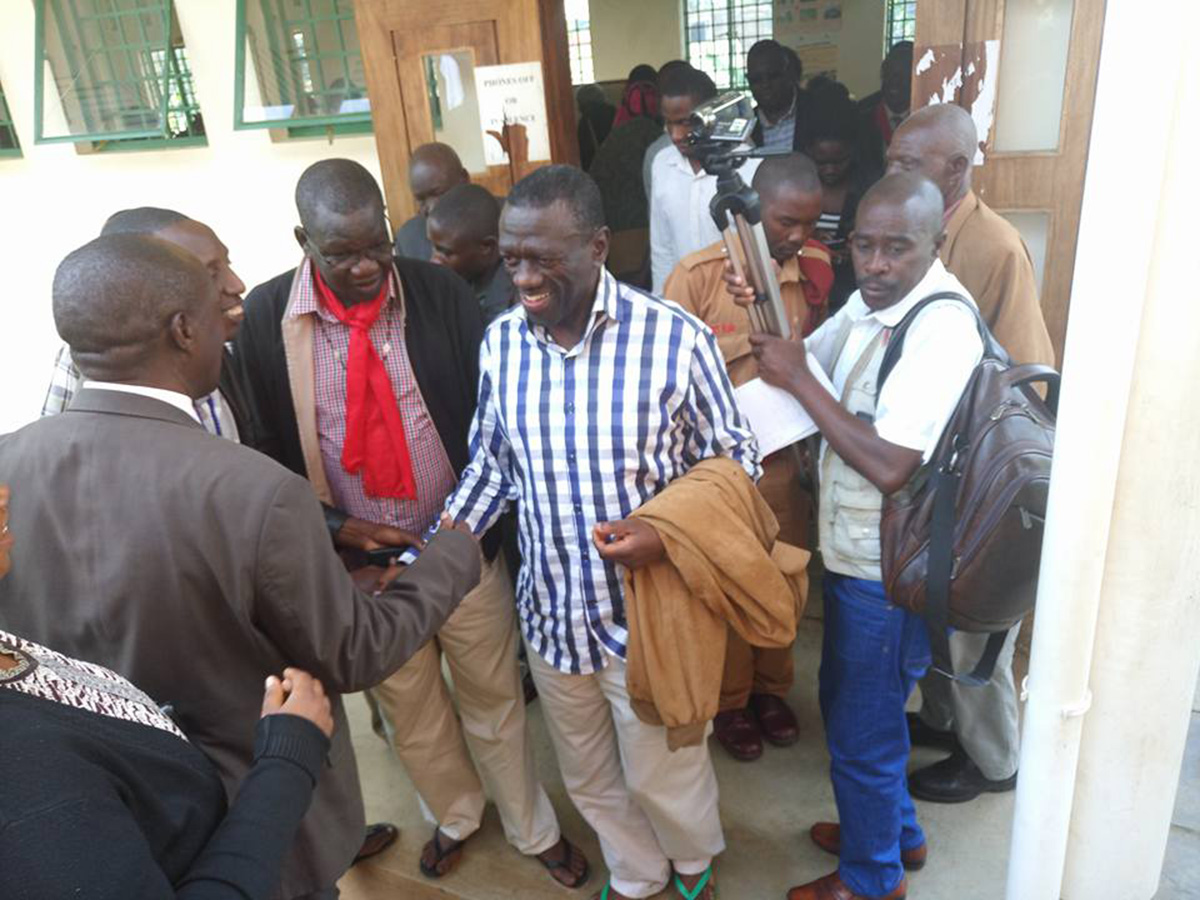 Opposition kingpin Dr Kizza Besigye, Forum for Democratic Change (FDC) presidential candidate Patrick Amuriat, party chief mobiliser Ingrid Turinawe and four others have Wednesday morning been granted a non-cash bail and released.
Earlier, they were charged in Rukungiri Magistrate's Court over last week's scuffle with police in which one anti-age limit removal protester was shot dead.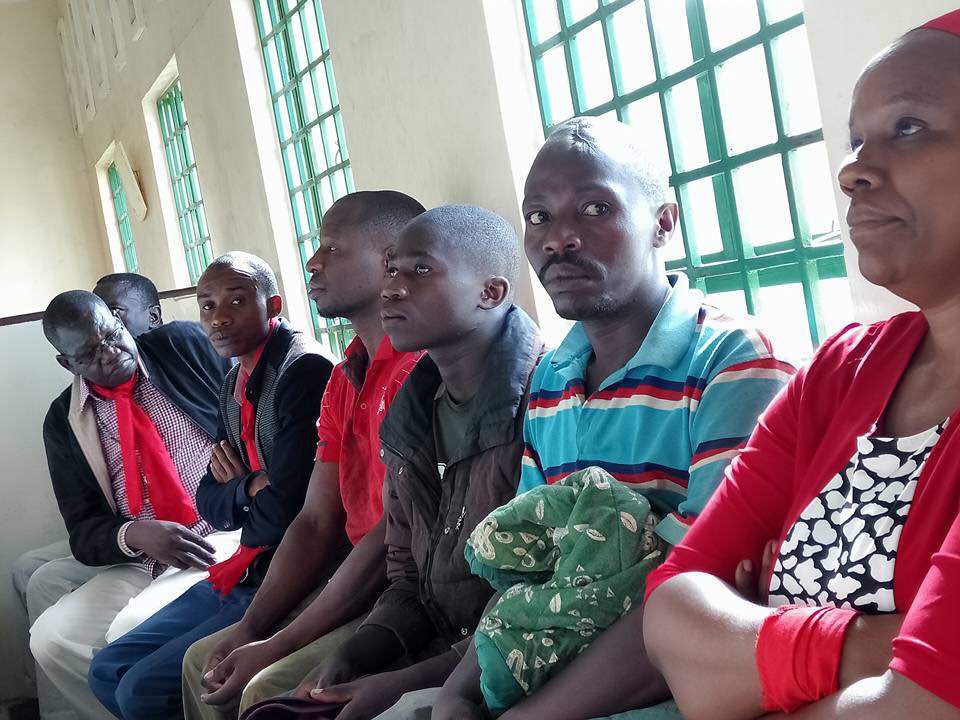 The seven were driven to Mbarara Police where they spent Tuesday night.
Wednesday morning, they were then driven to Rukungiri where they have been charged.
They have been charged with incitement to violence, malicious damage of property, including a police car, as well as disobedience.
The trio were arrested Thursday on their way to the south western town of Kabale.
At the time of their arrest, Police said Besigye, a four-time challenger to three-decade president Yoweri Museveni, would be charged in Rukungiri where one person was killed Wednesday as police fired live bullets to disperse hundreds at an age limit consultative rally he was involved in.
Besigye, the former opposition Forum for Democratic Change (FDC) candidate, was heading to Kabale town to drum up support for Patrick Amuriat in the ongoing party presidential poll campaigns.
FDC has since suspended party campaigns, the second time they are halting this party process over age limit chaos.
Besigye, Amuriat and Turinawe were transferred from Kabale to Naggalama in Mukono Thursday night.
MURDER CHARGES DROPPED
Last week, police had said it would slap murder and attempted murder charges relating to Nasasira's death against the trio.
The force had also claimed Nasasira had been hit dead by a stone as locals and police exchanged fire and stones in Rukungiri.
But Nasasira's postmortem reports indicates that he had been hit by a bullet.
"Features are consistent with gunshot wound injury," concludes a report by three surgeons of Karoli Lwanga Hospital Nyakibale. "Direction of injury was from front to back."
Photo: Courtesy
Comments
comments