Uganda's army has refuted reports its officers besieged the home of the country's police chief Gen Kale Kayihura.
There were media reports Thursday evening that the Uganda People's Defence Forces (UPDF) officers had been deployed at Kayihura's home in Muyenga, a high-end Kampala suburb.
The reports were connected with the recent arrest of ex- Police Professional Standards Unit (PSU) commander Joel Aguma and ex-special operations commander Nickson Agasirwe. The duo and others appeared in the court martial at Makindye and charged with kidnap.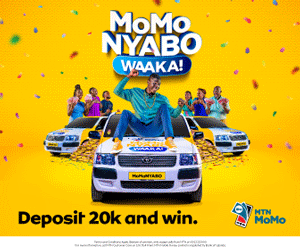 Agasirwe and Aguma were reportedly Kayihura's blue-eyed boys.
In a statement Friday, UPDF spokesperson Brig Richard Karemire said: "Please ignore the misinformation circulating around that UPDF is deployed around the residence of the IGP Gen Kale Kayihura. It is totally false."
It is understood that Kayihura's home and its surroundings are guarded by the Counter Terrorism Police.
Comments
comments