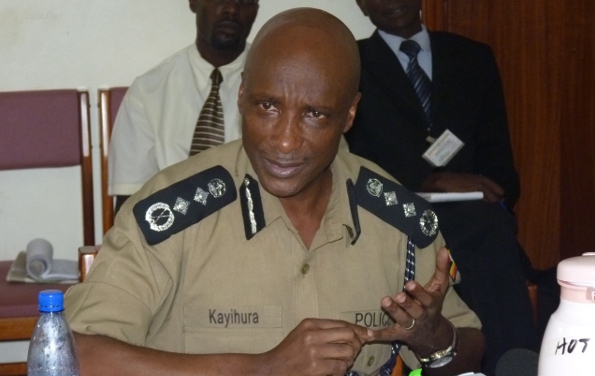 The head of Uganda's Police has spoken out on his safety, and reports of the army siege at his home, a day after senior officers close to him were charged with kidnap.
Last Friday, former special operations commander Nixon Agasiirwe and Professional Standards Unit boss Joel Aguma, and five other officers were charged with kidnap in the General Court Martial in Makindye.
In a statement at the weekend, Kayihura, albeit treading carefully – not wanting to comment on the link between him and the officers, sought to clarify on reports that indicated that his security had been taken over by the UPDF.
But Kayihura rubbished the reports, particularly one in government newspaper The New Vision to the effect that Kayihura's security had been beefed up.
The Inspector General of Police described the story as "full of falsehoods".
"This is to inform the public that the story is false. I have not changed my security detail as reported. I am guarded by police guards and not the army," his statement read in part.
He added that those spreading such reports were motivated by "malice with sinister motives".
"Let me assure members of the public that I am safe and well, going about my duties normally. There should, therefore, be no cause for alarm on account of the false stories in the media."
Last week, UPDF refuted as false reports that had claimed the UPDF had taken over security at Kayihura's home.
Comments
comments