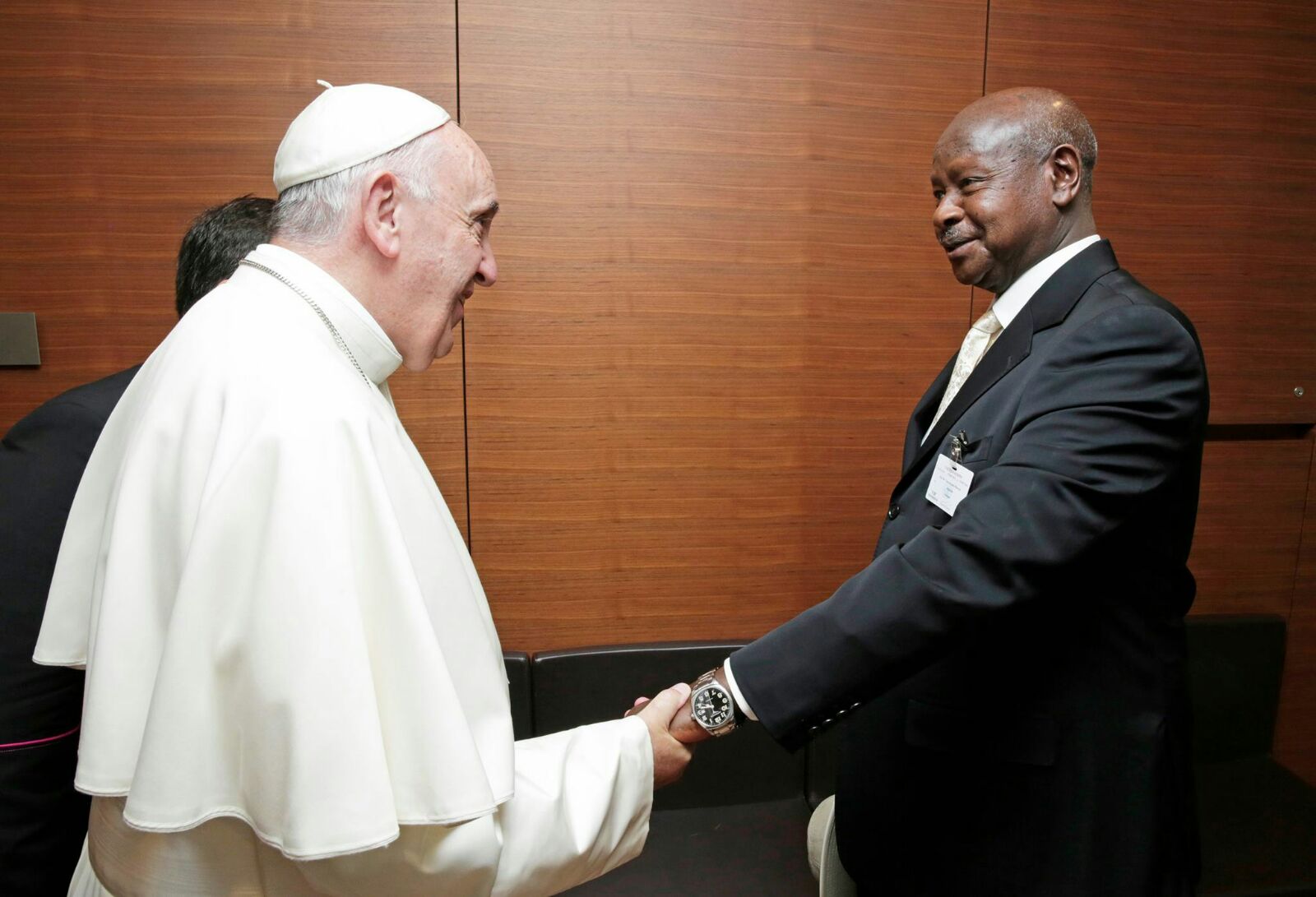 Uganda's three-decade president Yoweri Museveni has claimed Pope Francis prayed for his fractured arm and it healed.
Museveni gave his testimony on Sunday during an event held at Namugongo Catholic Shrine to celebrate 50 years of Kampala Archdiocese.
Kampala Archdiocese was established in 1966.
Three cardinals: Emmanuel Nsubuga, Emmanuel Wamala and Cyprian Kizito Lwanga have led the archdiocese.
"I had fractured my hand accidentally by hitting something and when I met him [Pope Francis]; somehow we were in the same room in the UN General Assembly. I was coming from the podium after making a speech and he was going to make his, so he prayed for me and my fractured hand got healed," Museveni told believers.
Museveni equally said the pope had become Uganda's friend.
"I salute the Cardinal [Fernando Filoni] from Rome. Pope Francis has become a good friend of ours. You remember he came here to celebrate the anniversary of the martyrs."
Comments
comments