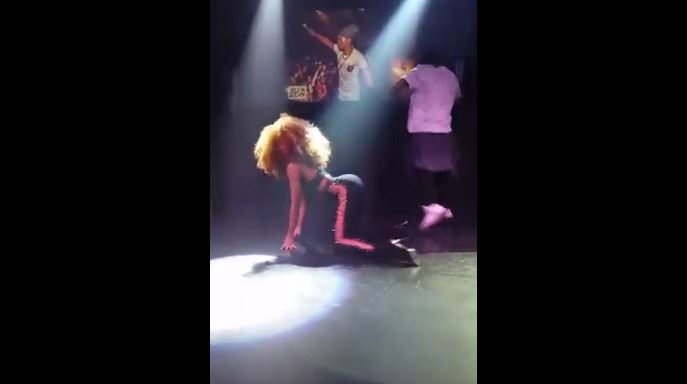 NTV Uganda presenter Sheila Gashumba shocked revelers when she stepped on stage turned into an erotic dancer at a night club in South Africa on Thursday evening.
This surprised many for it came at a time when her father Frank Gashumba and uncle Innocent Kasumba (Frank Gashumba's brother) are being detained at Special Investigations Unit in Kireka following their arrest by Chieftaincy of Military Intelligence (CMI) operatives on Monday night.
Sheila Gashumba flew to South Africa early this week.
Although many thought she had fled following her dad's arrest, the young television star clarified that was flying to South Africa to host the STARQT Awards happening on this Saturday, 4th November.
"I was booked and paid for 4 months ago!! I know the struggle of making sure an event is perfect and I am not about to disappoint the organizers of the event and my fans in South Africa. My management in Southafrica has also lined up radio and TV interviews for me in SouthAfrica that I have to appear for," She explained.
Upon her arrival in South Africa, Sheila Gashumba made an appearance at Baseline Club on Thursday clad in a jumpsuit with a crop top that clearly displayed her upper body.
She was filmed twerking on stage like an erotic dancer, leaving everyone in shock and wondering where she learnt the moves from.
Watch the video here:
Comments
comments