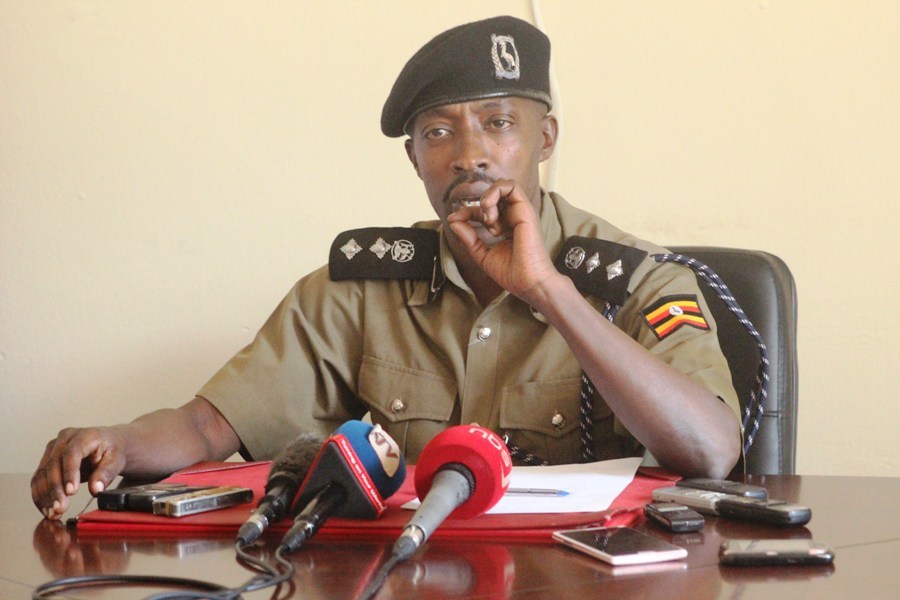 Latest news reaching us indicates that Police Spokesperson AIGP Asan Kasingye has been replaced by SSP Emilian Kayima.
Emilian Kayima has been serving as the Kampala Metropolitan Police Spokesperson.
AIGP Asan Kasingye was appointed Police Spokesperson in March this year following the murder of AIGP Andrew Felix Kaweesi.
In a letter from the IGP Gen Kale Kayihura to All units, the police chief explained that Kayima's appointment as the new police publicist is aimed at enabling Kasingye to concentrate on his work at the police force's National Political Commissar (NPC).
The single biggest challenge facing the Uganda police is the dominant negative attitudes, values etc which can only be sustainably cure through political education," Police Chief Kale Kayihura said.
"Accordingly am appointing SSP Emilian Kayima as the new Police Spokesperson. The changes take immediate effect," he added.
The changes come a few days after Uganda Police was ranked among the worst four Police Forces in the Africa in a report by World Internal Security and Police Index (WISP), The International Science Association (IPSA) and the Institute for Economics and Peace (IEP).
The report ranked Botswana's police force as the best police force in Africa followed by Rwanda and Algeria. Nigeria's police force was ranked the worst, just below Democratic Republic of Congo, Kenya and Uganda to make up the bottom four.
Comments
comments