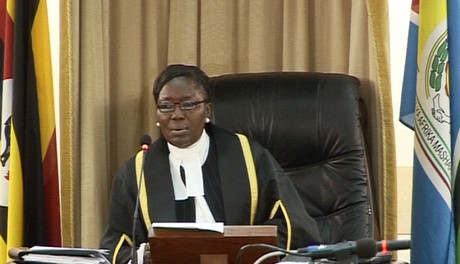 Speaker of Parliament Rebecca Kadaga and the Attorney General William Byaruhanga have been served with sermons to appear in court this afternoon to file their defense over suspending six opposition Mps from attending seven parliamentary sittings.
MPs, Semujju Nganda, Allan Sewanyana, Mubarak Munyagwa, Jonathan Odur, Anthony Akol and Gerald Karuhanga, who were suspended by the speaker for disrupting the Mondays special session on the Age Limit Bill allege that their suspension was unlawful.
The six through their lawayers Lukwago and company Advocates petitioned court order Kadaga to "stop taking parliament under her arms but conduct Parliamentary duties basing on the set rules of procedure,".
According to the MPs, the speaker could not have suspended them after she adjourned the house.
High Court's Justice Lydia Oumo Oguli is expected to hear the case this Wednesday afternoon.