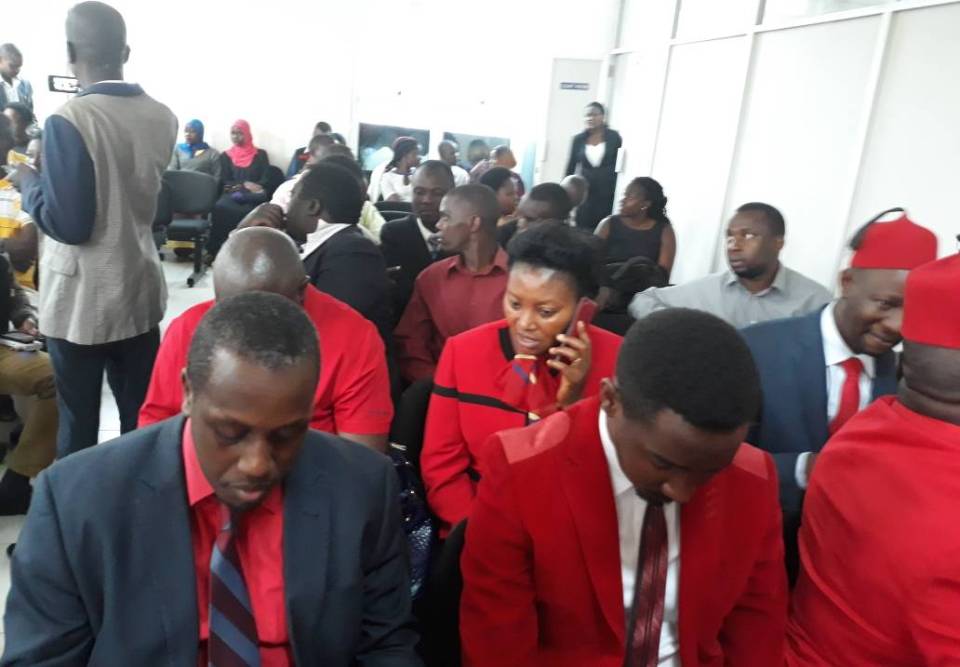 The High Court in Kampala has Wednesday thrown out a case filed against Speaker of Parliament Rebecca Kadaga by six Opposition MPs.
The MPs, Semujju Nganda, Allan Sewanyana, Mubarak Munyagwa, Jonathan Odur, Anthony Akol and Gerald Karuhanga, who were suspended by the speaker for disrupting a special session on the Age Limit Bill had her to court, alleging that their suspension was unlawful.
However, High Court judge Margret Oumo dismissed the case on grounds that she lacked jurisdiction to hear it since it's a constitutional matter.
"I dismiss this application because the court has no jurisdiction to handle the matter. I refer it to the Constitutional court for interpretation," ruled the judge, who ordered that each side should bear it's costs.
The applicants' lawyer and Lord Mayor for Kampala Erias Lukwago while speaking to journalists outside court noted that he was surprised by the Judge's ruling.
"I have never seen such an incident in all the 19 years I have spent in this practice. We have struggled in serving the respondents in this matter where some of our people have been arrested but our efforts have been turned futile," he said.
"You file all the necessary affidavits and the other side is ready to respond, and then you come to court ready for hearing and such a ruling is given," he added.
Lukwago said that there will be a meeting with Leader of Opposition and the petitioners to come up with a decide the way forward.