Big Talent Entertainment boss and singer Eddy Kenzo has signed talented female singer Pia Pounds to his music label
The signing of the contract agreement was signed at Eddy Kenzo's offices located along Salama Road, Makindye in the outskirts of Kampala on Monday.
Eddy Kenzo's resident producer Kuseim was present to witness the signing.
"I thank the almighty for the abundance in favor that overwhelms upon my head. I thank the almighty for the day Eddy Kenzo recognized me. Father please guide me into glory, this has been a dream for soooo long," Pia Pounds said
"I am so happy to be part of a family that never fails Big Talent Entertainment.  Finally Pia is born," she added.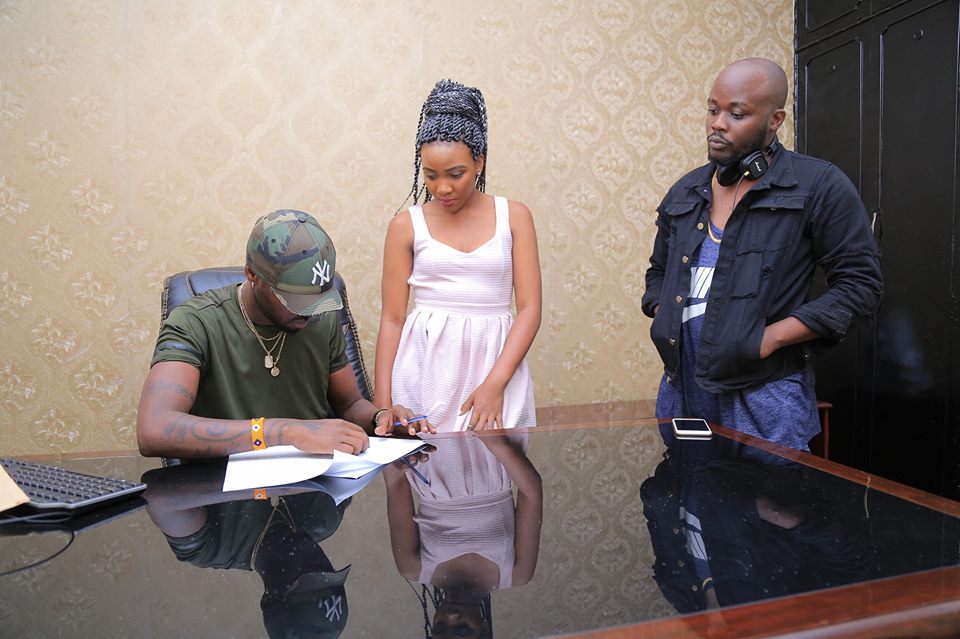 Pia Pounds joins singers including Gavana Cymo and Sewa Sewa among others that are signed to Eddy Kenzo's music label.
Pia had already recorded different projects with producer Kuseim at Eddy Kenzo's studio Banq Records.
This website understands that she will be releasing her first music video titled "Tubawe" this week.