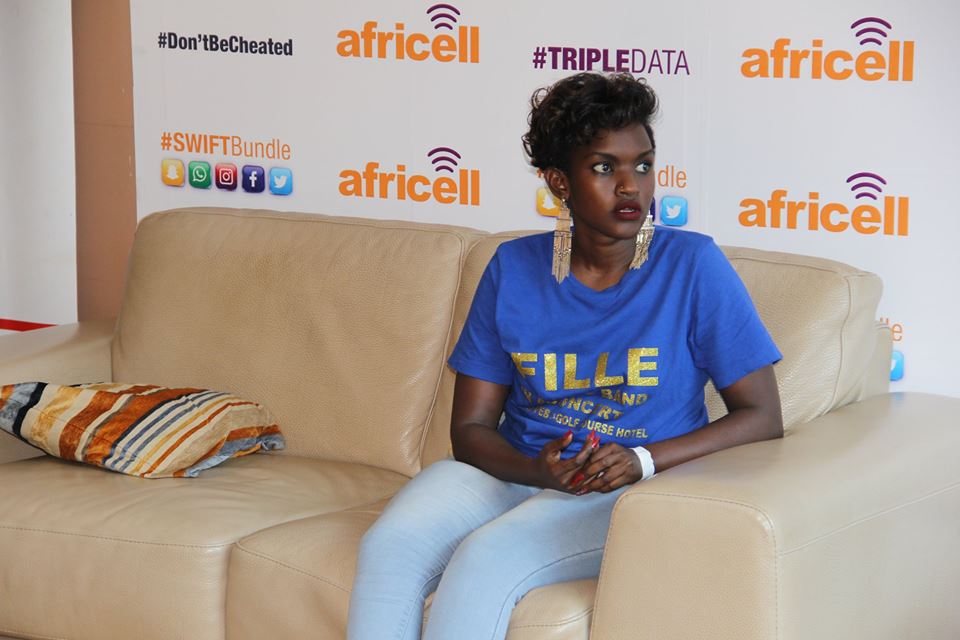 The Management of RnB singer Fille Mutoni has announced the postponement of the singer's live band concert which was slated for Friday February 2nd at Golf Course Hotel.
The announcement followed the death of renowned vocalist Moses Sekibogo a.k.a Mowzey Radio who died on Thursday morning.
"My heart is bleeding. I have decided to postpone my concert that was scheduled to take place tomorrow and I'll communicate a later date for the show," Fille said.
"Mowzey was like a brother to me so there was only one option, to cancel this. Even if we've invested lots of money, my sponsors especially, nothing is worthier than a brother so I am doing this in honour of him.''
The Tower Post understands that stage setup and all rehearsals for the show were done by the time of announcement.
The concert's main sponsors Africell confirmed the postponement saying celebrating while others mourn would be selfish.
"It's off. The concert was supposed to be in celebration of Fille's great musical journey and Ugandan music as a whole. We can't celebrate when there is grief and mourning elsewhere – that would be selfish," said Edgar Karamagi, the Africell Public Relations Manager.
Earlier in the day, singer Spice Diana also called off her concert over the same.
It was also scheduled to take place on Friday.
Watch Video.
Comments
comments