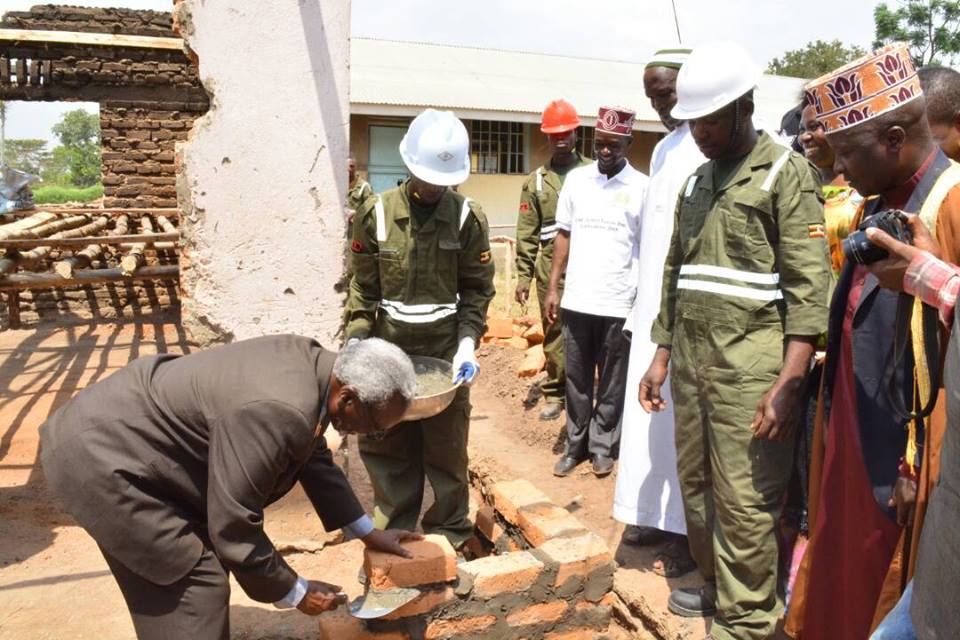 East African Community (EAC) Armed Forces have been warned against working in isolation for strategic security, development and prosperity to excell.
This call was made by Uganda's 2nd Deputy Prime Minister and Minister for EAC Affairs Rt Hon Ali Kirunda Kivejinja as he officiated the regional launch of 37th UPDF Tarehe Sita civil-military activities at Boma Grounds in Butaleja District.
"The foundation of UPDF is based on establishing and maintaining fruitful relationships with other armies," said Kivejinja.
He noted that the army plays a bigger role in the foundation of a nation but this has to be based on discipline and intelligent leaders.
The EAC Minister added that for EAC Armed Forces to consolidate the peace and stability attained in their respective countries, they must establish a good working relationship with the people.
He, therefore, urged all commanders and troops from the EAC Armed Forces to cooperate with the civilian population as they execute their medical and engineering works in Bukedi Region.
Kivejinja, however, warned residents not to live all their responsibilities to the troops; saying that if armies and civilians worked together then both can achieve greater heights.
The 2nd Deputy Prime Minister, further cautioned commanders, troops and people from Bukedi region not to forget their history and exploit the prevailing peace to develop themselves.
The Minister of State for Defence in charge of General Duties, Hon Col (Rtd) Charles Okello Engola, commended UPDF for securing the country and maintaining discipline throughout their operations which has facilitated the EAC integration process.
?UPDF thank you for creating and maintaining peace and security,? he said. He added that this was a symbolic achievement in the history of Bukedi region to host the first EAC Armed Forces week celebrations.
Lt Gen Ivan Koreta, who spoke on behalf of the UPDF fraternity lauded other EAC Armed Forces for accepting to join UPDF in celebrating the 2018 Tarehe Sita civil-military activities. He said EAC Armed Forces look forward to having successful Tarehe Sita Celebrations where immunization, free HIV/AIDS Counselling and Testing, free eye and dental checks, minor civil engineering works, among others, will be executed in the districts of Butaleja, Busia, Kibuku, Pallisa,and Tororo.
The LCV Chairman for Butaleja, Richard Waaya, thanked UPDF for restoring peace and tranquility in the country. He urged all stakeholders in Bukedi region to emulate UPDF?s discipline in execution of work..
The regional launch was also attended by the Minister of State in Charge of local Governments Mrs Jennifer Namiyangu, the deputy Air Force commander Maj Gen Gavas Mugyenyi, the Commander Engineering Brigade Brig Timothy Sabiti, Deputy Chief Political Commissar Col Bahoku Barigye, Defence Attaches from EAC Partner States, Contigent commanders, among other General Officers.
Comments
comments