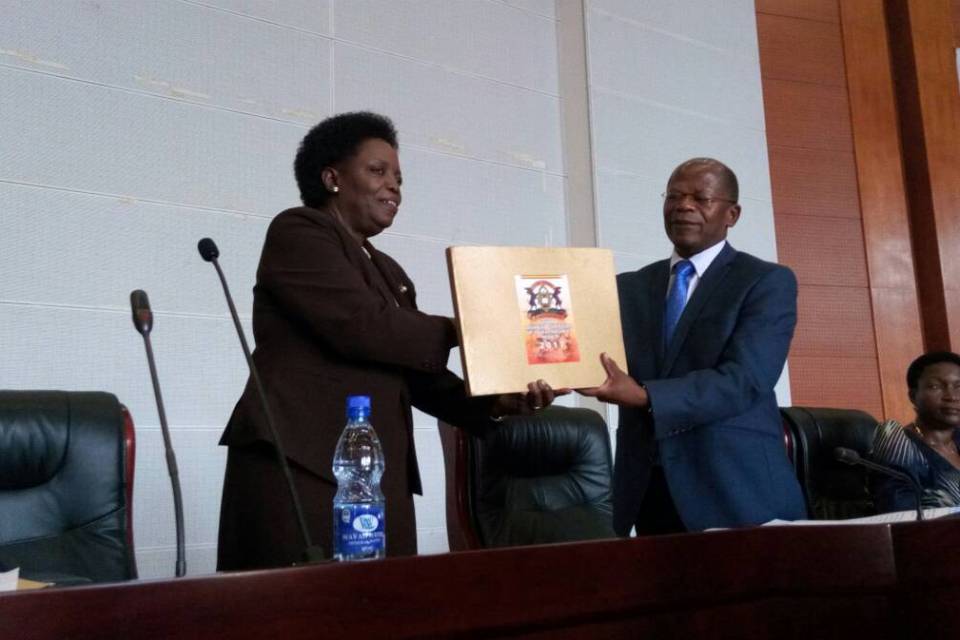 The Ugandans National Examination Board (UNEB) has Wednesday released the 2017 Uganda Advanced Certificate of Education (UACE) results at the Office of the Prime Minister in Kampala.
The board's executive secretary, Daniel Odongo while releasing the students, noted that "1,141 students have failed to any principal pass in the exams".
Odongo said 34,819 students were able to obtain at least three principal passes while 26,122 obtained two principal passes.
Out of the 101,269 candidates that registered for UACE in 2017, 60,941 (60.7%) qualify to join University having obtained the required two principal passes for admission.
"Females performed better than males, with higher number of candidates scoring 3 principle passes," Odongo said.
UNEB Chairperson, Prof Mary Okwakol while speaking at the ceremony revealed that results of 79 candidates from 24 centres were withheld over malpractice.
"Examination malpractice leads to poor doctors, poor judicial officers and engineers. This should be a matter of everyone's concern," she said.
Prof Okwakol noted however, that cases of malpractice at UACE were quite low as compared to previous years.
Comments
comments